A few years ago, I attended an info session for Mary Kay to support my friend. A high rank, stylish looking lady was telling us about her journey with the company, her family and her personal brand. After that they were recruiting young (and not so young) girls to become a part of the pyramid and get in the beautiful world of MLM. To be honest with you, the reason I went was free makeup and beauty tips. And I have definitely walked away with one. No matter where you live, you must dress according to the season.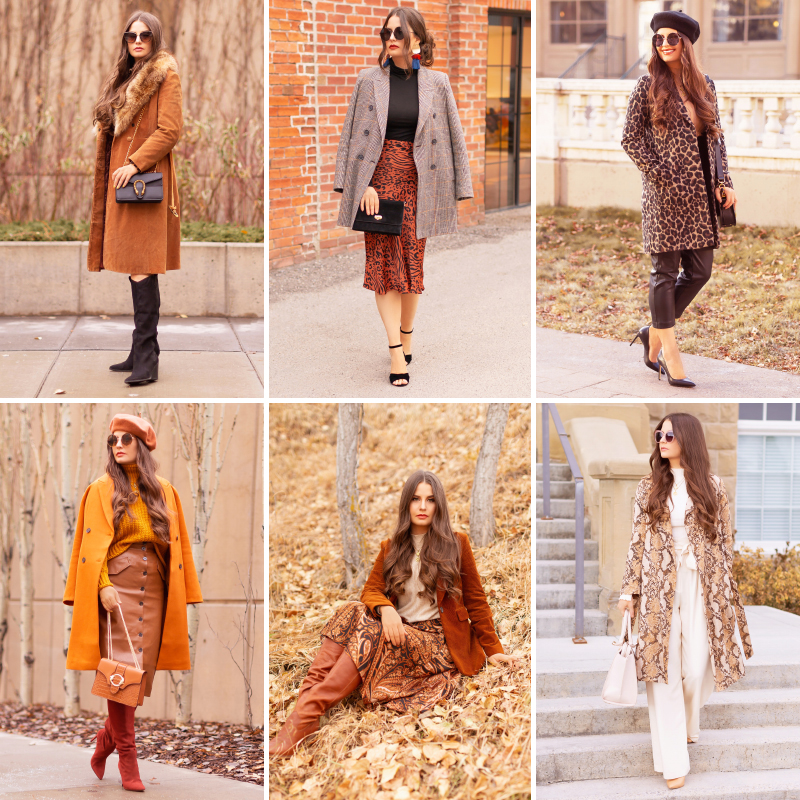 I am originally from Russia, where seasons are pretty distinct. Dah! I have never had an issue dressing in line with the season. Fall will always come with the nice overcoat, boots, and hats of different styles. Spring will invite brighter colors and shorter skirts. All that came naturally to everyone. It was logical that winter yields for a warm fur coat and dressing in layers. None of that makes much sense when you live in the warm climate, say Florida. And what about people who have always lived in a warm climate? They don't spend too much time worrying about the seasons.
I have moved to Orlando, FL 7 years ago and I loved the ability to go by with just 3 sweaters in my possession. But the fashion tip from the beauty presentation made me completely rethink my wardrobe. It seems that some people who live in the South rarely think about such things as seasons. However, it is important to keep track of what month it is and what is considered to be "in season" at the moment. It is like pumpkin spice latte that appears only in fall. It would be weird to have it out, say in July (even though I think it will make many people happy). The other example is having Christmas ornaments out in the stores even before Halloween. It is just out of place. The same thing is extended to the clothes we wear. On the other hand, there are people who want to follow trends, but they feel like it will be out of place or they will be uncomfortable dressing too warm. Not to worry, if done right staying trendy will be a breeze in any time of year.
Here are 5 tips for you to stay relevant in all the four seasons.
Choose colors wisely.
We naturally gravitate to warm yellow and orange creamy colors during fall vs. the bright colors in summer. Don't hold those natural instincts back! Embrace them. Plaid cozy shirts also work great. Let me warn you though, you may want to live in those comfy tops.
Fabrics and textures.
Even though you have no need for a fur coat, it doesn't mean that you can't have fur incorporated in your look. There are plenty of options for faux fur that both looks great and supports the environment. You can have your sleeves or collars decorated or simply choose the furry accessories (earrings, key chains). By the way, do you remember them being in style a year or two ago? It didn't stick because it is a very seasonal thing. My go-to seasonal accessory is a handbag. I literally have 4 nice quality bags that I swap every 3-4 months. One has fur, one is bright blue and tan for spring, one is blush pink for summer, and one is creamy-orange for fall.
Going for traditional jackets and sweaters with the braid designs will pay back and will look good even on the thin items. Select fabrics that adjust to the temperature – fleece, cotton, leather. They will make you feel the coziness of the fall, yet will keep your body temperature in line.
Vests.
With all the above said, vests are your best bet when it comes to the outerwear. They can have all the elements of the coats, yet, being sleeveless, they will be more suitable for southern fall/winter. There are tons of ways you can incorporate a vest in both casual and business looks. My favorites are the long sleeveless coats that look great with skirts and trousers alike. Plus, it will visually make you seem taller.
Footwear.
Don't underestimate the power of shoes. They can complement or ruin a great outfit in a heartbeat. Please avoid flip-flops. You get to wear them most of the year, so change them up into a nice pair loafers and boots for a while. Any closed-toe shoes are you go-to here. Minnetonka brand offers amazing options with their furry slippers. UGGs have mini versions of their famous boots. Even leather boots are available if made without any warm inserts so needed in the north. Don't feel that you are left out just because you don't get snow or cold. Fall and winter months are the best time to rock those boots and enjoy your different looks.
Living in the South definitely comes with its advantages. But you don't have to sacrifice on having the seasons. Even though the temperature may not go lower than 60 you should still be able to enjoy the charming warmth of the fall and magical ambiance of the winter. Congratulations! You are already ahead of the most people. You are aware of the importance of following the season trends, even if it is an "enlighten" version. If that's not good enough, you have to only make one big investment in creating your "cold" season's wardrobe. Once you have all the major items you will have to get one or two accessories in the years to come.
Summer items.
The beauty of living in the South is that you don't have to completely swap the clothes in your closet. Use those summer pieces to your advantage. For instance, layering is one of the fall/winter trends. Use a tank top as one of the layers. Those black or jean-colored leggings will work magic paired with tall boots.
Source: ForCoolFashion.com