Classic Movies and TV Shows Fully Restored and Stylized in HD and 4K
We deliver content using classic movies and TV shows that are fully restored and that we convert into modern looking and sounding films and shows. Our PI and AI based technology, RINNUVA enhance images and sound while we use another technology, STILIZA to colorize and add a unique look and feel for each project.
Movie On Us "CHARADE" Classic Comedy Love saga
– To watch the movie click on the pay button above.  Subscribe to our channel –
Have fun watching and remember to subscribe to our YouTube channel
"Charade" is a 1963 American romantic thriller and suspense set in Paris as a woman is pursued by several men who want a fortune her murdered husband had stolen. Whom can she trust?
So glad this movie got an Oscar for Best Actor - this is a must see movIe: "The Whale"
Win a free Poster when you sign up for our newsletter. Winners Selected Weekly!
Check Out Some of our Movies and TV Reviews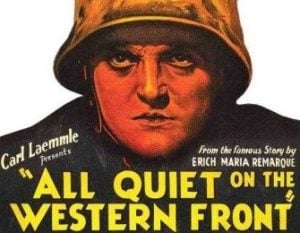 Movie Talk
All Quiet on the Western Front – 1930 Classic Movie "All Quiet on the Western Front" is a powerful anti-war film that was released in
Read More »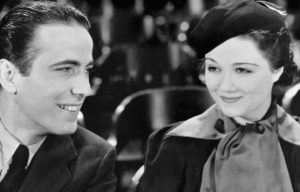 Reviews
Midnight (original title) and re-released with title "Call it Murder" Overview of movie with Plot and Cast (from Wikipedia) OVERVIEW Midnight is a 1934 American
Read More »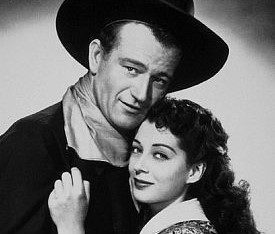 Reviews
Angel and the Bad Man (John Wayne, Gail Russell) "Angel and the Bad Man" is a 1947 Western film starring John Wayne and Gail Russell.
Read More »
Check Out our Movies and TV Collection
A strange giant "sea monster" has been rampaging the seas. The United States naval ship Abraham Lincoln is sent to investigate, but the vessel is rammed and damaged by the "monster" which turns out to be Nautilus, the technologically advanced submarine of the enigmatic Captain Nemo. The Abraham Lincoln, now…
A dim-witted busboy finds acclaim as an artist for a plaster-covered dead cat that is mistaken as a skillful statuette. The desire for more praise soon leads to an increasingly deadly series of works.
On the Italian front during World War I, Lieutenant Frederic Henry (Gary Cooper), an American architect serving as an officer on an ambulance in the Italian Army, delivers some wounded soldiers to a hospital. While out carousing with his friend, Italian Captain Rinaldi (Adolphe Menjou), they are interrupted by a…