RINNUVA is a unique process developed by The Last Picture Show to completely "rejuvenate" classic movies and TV shows that quite often have lost their luster.  We use both AI and PI (people intelligence) to give a new life to old images and enhancing their soundtrack to return the spark these projects had when first released.  And we do this while respecting the original intent of each movie and TV show's story.  RINNUVA is an integral part of our stylization solution STILIZA (to know more click here)
One of our first projects, "VIRUS", the post-apocalyptic movie based on Sakyo Komatsu's 1964 novel, directed by Kinji Fukasaku, and featuring classic actors like Masao Kusakari, Tsunehiko Watase, Glenn Ford along with Robert Vaughn is testament to what RINNUVA can achieve.  We do this thanks to combining People's intelligence with artificial intelligence and using the most advanced technology available.
RESTORATION WORK – RINNUVA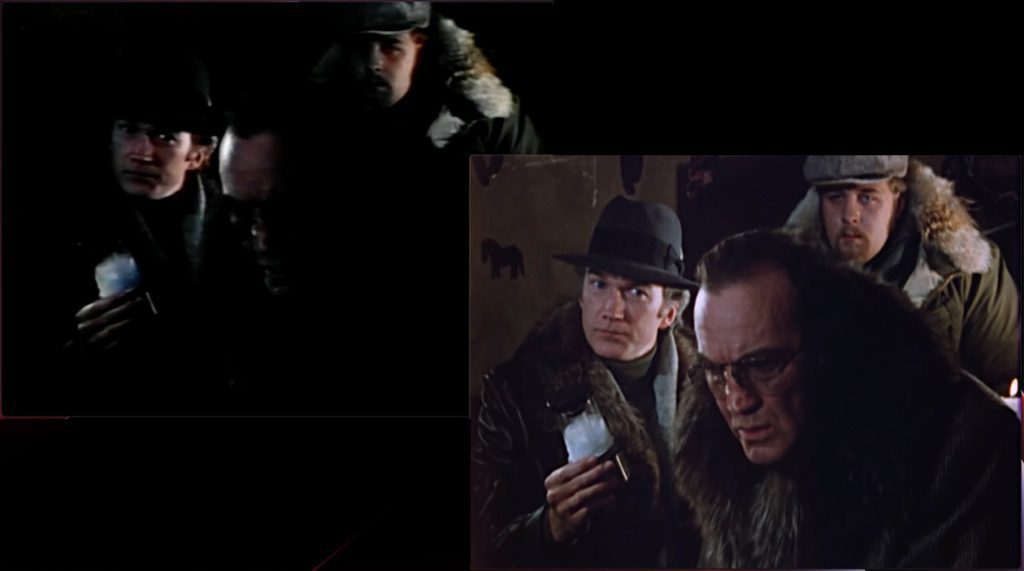 RINNUVA, our restoration process starts with transforming a poor transfer to video or video conversion into fully corrected images and sounds by using numerous effects and adjustments.  In this image you can see the transformation from what we started with and the result.
The next step in the process is to eliminate grain, scratches, video noise, and anything that degrades the images of this movie.  Here you can see the significant difference in grain between the original image on the left and the one processed.  Overall, the results that we achieved are about a 5X improvement in grain size and removal of most scratches.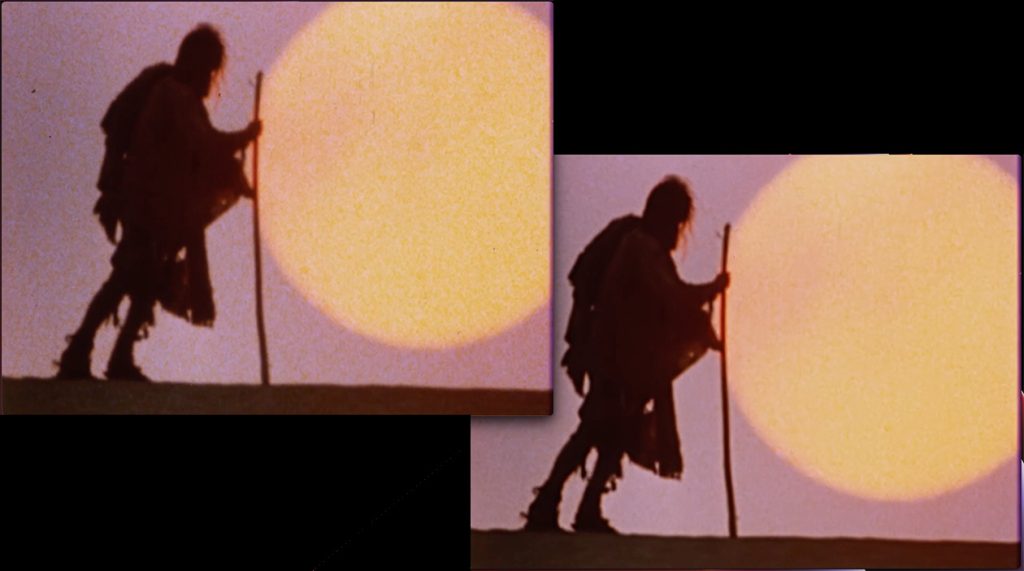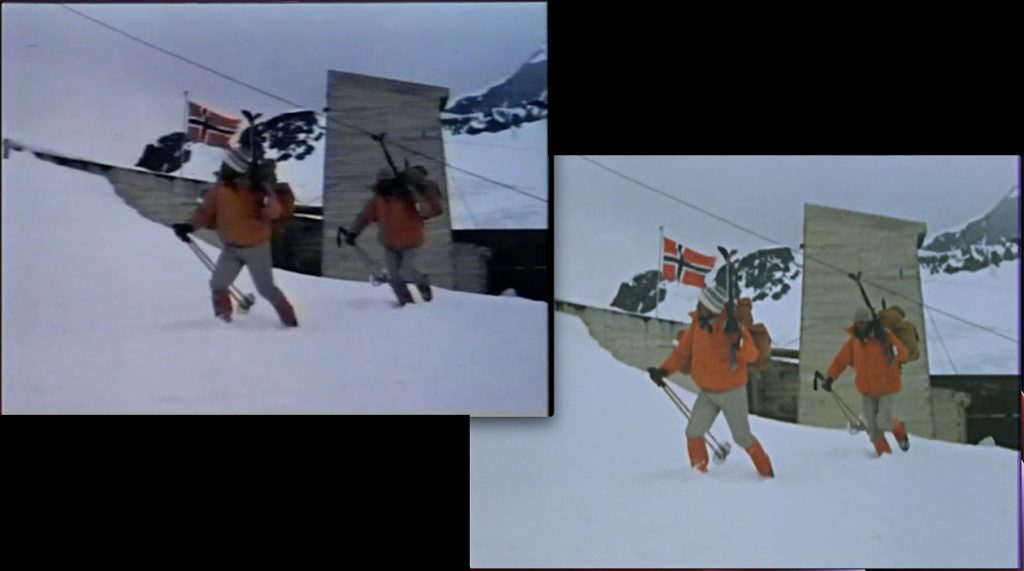 The next critical step is to give colors the dynamic range that was there when the film was first shot.  In this instance we also had to deal with a poor film to what appears to be a very poor attempt to gain some contrast after that transfer.  This resulted in a glow or pixilation around the edges as it is particularly visible around the flag and building.  Our RENNUVA system was able to minimize these errors. 
Other improvements that were made to this movie included editing out some sound glitches, removing a huge amount of feedback and echo that were due to poor film to video transfer and improving overall sound quality.
VIRUS - RESTORED WITH RINNUVA
CLICK ON IMAGE TO START VIDEO
For licensing information contact us at inquiries @ thelastpicture.show This film like all movies and TV Shows are available for streaming or on DVD or Blu-Ray in HD and 4K