Classic Movies and TV Shows Fully Restored and Stylized in HD and 4K
We deliver content using classic movies and TV shows that are fully restored and that we convert into modern looking and sounding films and shows. Our PI and AI based technology, RINNUVA enhance images and sound while we use another technology, STILIZA to colorize and add a unique look and feel for each project.
Movie On Us this week is "THE FAST AND THE FURIOUS" 1954 Original Movie - Restored and in HD
– To watch the movie click on the pay button above.  Subscribe to our channel –
Have fun watching and remember to subscribe to our YouTube channel
"The Fast and the Furious" was a classic B-movie from the 1950s, directed by John Ireland and Edward Sampson, starring John Ireland and Dorothy Malone. The film follows a man named Frank Webster, who is on the run from the police after being framed for murder. He finds refuge in a garage run by a woman named Connie, and they fall in love. The film features a lot of car chases and stunts, which were innovative at the time.
In the 2000s, a series of films titled "The Fast and the Furious" were released, starting with the 2001 film of the same name. These films were inspired by the original 1954 movie but took a more modern approach to the story. They focused on the underground street racing scene and the world of high-speed heists. The series quickly became popular, with each new film featuring more outrageous stunts and over-the-top action sequences.
Overall, "The Fast and the Furious" and its sequels are fun, popcorn movies that offer thrilling action and impressive visuals. While they may not be high art, they are enjoyable to watch for fans of adrenaline-fueled movies.
A Must Trailer This Week: GUY RICHIE'S THE COVENANT
Win a free Poster when you sign up for our newsletter. Winners Selected Weekly!
Check Out Some of our Movies and TV Reviews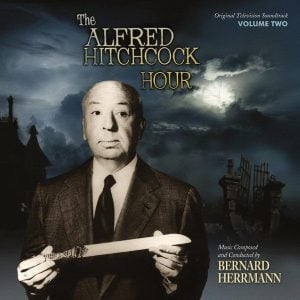 Classic
Alfred Hitchcock Presents Written by Victoria Thomas (@Miss_Vickums) America was increasingly strange place in 1955. The afterglow of the Allied victory quickly faded as new
Read More »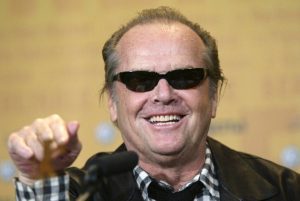 Classic
JACK NICHOLSON – THE ANATOMY OF A SUPERSTAR Although Jack Nicholson has often described himself as a studio method actor, his screen alchemy defies mere
Read More »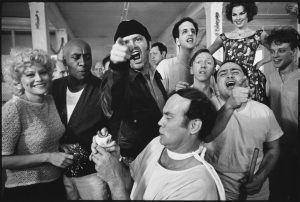 Classic
5 Classic Films that Were Based on Books One of the most famous inspirations for creating movies or TV series has always been literature. Many
Read More »
Check Out our Movies and TV Collection
A strange giant "sea monster" has been rampaging the seas. The United States naval ship Abraham Lincoln is sent to investigate, but the vessel is rammed and damaged by the "monster" which turns out to be Nautilus, the technologically advanced submarine of the enigmatic Captain Nemo. The Abraham Lincoln, now…
A dim-witted busboy finds acclaim as an artist for a plaster-covered dead cat that is mistaken as a skillful statuette. The desire for more praise soon leads to an increasingly deadly series of works.
On the Italian front during World War I, Lieutenant Frederic Henry (Gary Cooper), an American architect serving as an officer on an ambulance in the Italian Army, delivers some wounded soldiers to a hospital. While out carousing with his friend, Italian Captain Rinaldi (Adolphe Menjou), they are interrupted by a…