You would immediately want to break up with your bag after you visit Timbuk2. This is a new trend in the world of bags. Based in San Francisco, the company manufactures their custom bags right there, keeping it local. That helps maintain the quality of the items at all stages of the production.
A little on how they got started.
Rob Honeycutt was a bicycle messenger back in 1989 when the idea of founding a company came to his mind. As it typically happens in San Francisco, the company was founded in a garage. The original name of the company was Scumbags and it was changed into Timbuk2 in 1990. The company's funky swirl logo reminds the spin of the bike's wheel.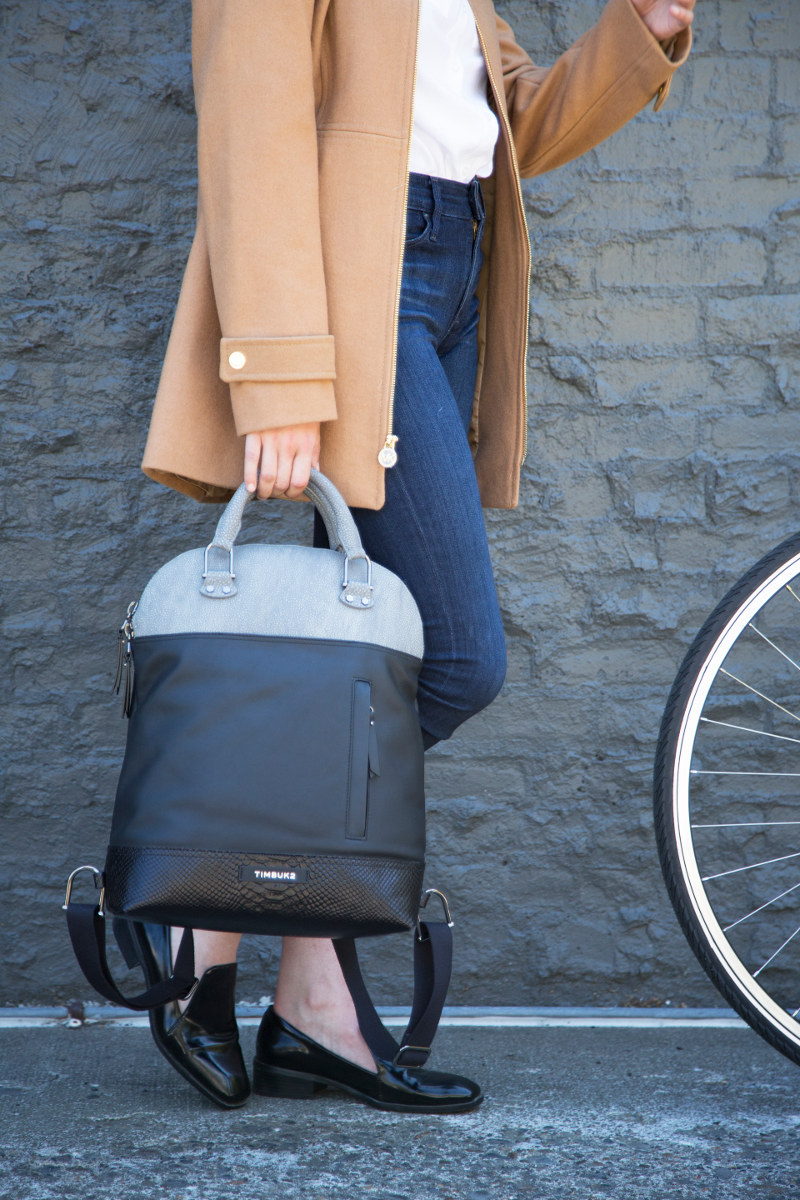 Honeycutt was able to develop a particular bag pattern that had means to accommodate custom orders from independent bike dealers in the area. Little by little, the product line expanded to pre-made bags of different kinds and the production was moved to China, Vietnam, and Indonesia. The company was able to open their first storefront in 2006.
As the bike wheels never stop, so did the ideas in Honeycutt's head. Besides expanding the chain of the stores and adding new locations to the map, the company was working on developing new, fresh concepts. 2011. Timbuk2 launched a bicycle share program in its retail stores.
2013. The company uses the material from the recycled Bike to Work banners to create messenger bags and donated some profits to the San Francisco Bicycle Coalition.
2014. The company promotes the idea of bags being reused and recycled among the owners through its Timbuk2 Life Cycle program. 2015. Timbuk2 joined forces with Blue Bottle Coffee Company to release a coffee travel kit.
2016. The company collaborated with the footwear company New Balance to release specially branded products.
2018. The company has locations in New York, Seattle, Chicago, Denver, Los Angeles, and Portland in the US as well as Toronto, Singapore, Tokyo, and Australia abroad. And they are not stopping.
Check them out.
Despite being in business for many years, the company keeps its cool trendy vibes. Check them out when you visit their website. You will feel welcomed right away with the pop-up offer of 10% off just for signing up to receive their cool updates on sale and new arrivals. You can run a fun video to learn a little about the company. Make sure you click the speaker symbol on the low left-hand side of the field to play the music and the video.
The top panel will help you to navigate to the item you are looking for. There are 2 main categories of merch – backpacks and messenger bags. Plus, you can search by work or travel type of bags.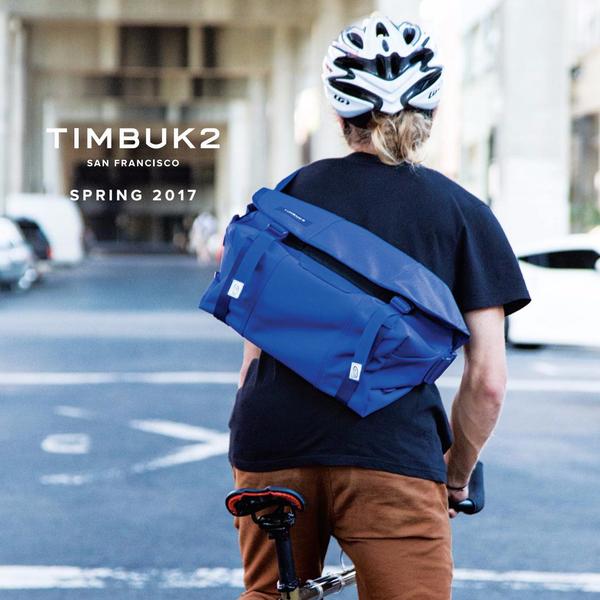 Backpacks. While manufacturing these bags, Timbuk2 is keeping all your needs in mind. You can easily find a backpack you are looking for, whether it is a waterproof or lightweight one for school, business or leisure. They even took the standard laptop sizes into consideration so that you feel confident when buying a backpack. The quality is superior
and it will serve your needs for a long time, that's why you need to make sure it fits your lifestyle just right. The available inventory is wide enough for you to find a perfect match. If in doubt, check out the "All" or "Best Sellers" section. You will be able to check out the styles and further filter the items to your liking. Remember, the colors and features can be customized! Take advantage of having a one-of-a-kind bag.
Messenger bags.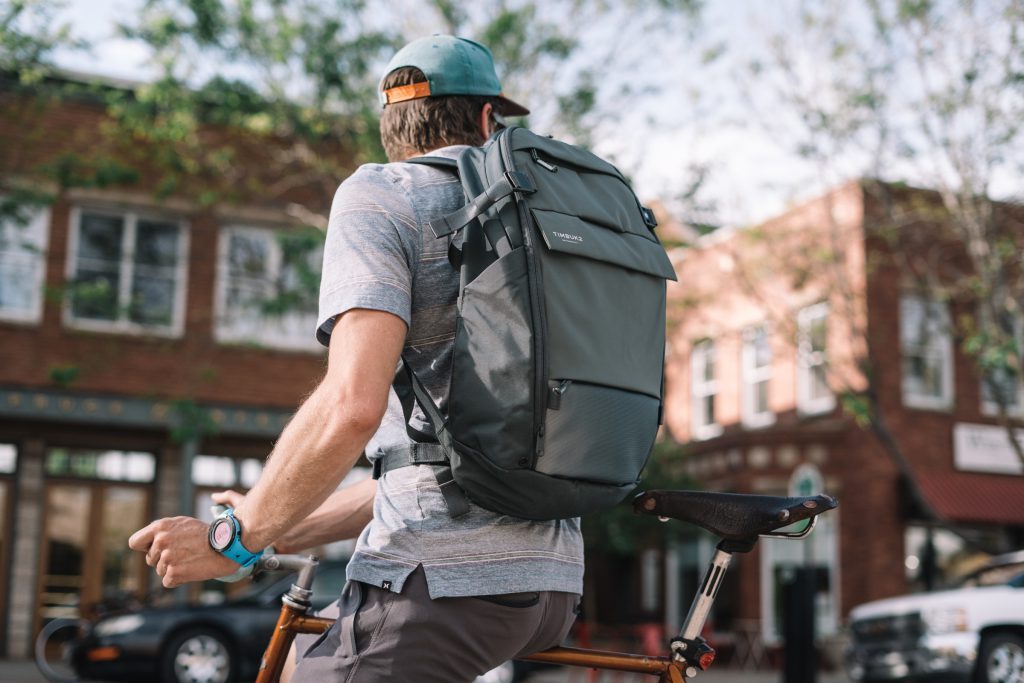 Another large sector of the bags includes everything from a sling bag and a small cross-body to large briefcases for all your life to fit in. Anything you are carrying now – they have a bag for it. Unlike backpacks, all messenger bags are worn on the shoulder so it will be better for a big city public transportation commute or a more elegant solution for a business meeting.
Work and Travel. Timbuk2 keeps a special place for business people who travel a lot and value convenience and ease. "Never Check" line of bags was designed as a perfectly sized carry on with the superior functionality. They offer both wheeled and over the shoulder versions. This will be the only bag you ever need.
The other stuff.Recycling is a big trend for the company. They are always finding new ways to reuse materials and protect the environment. Check out, for instance, an amazing Brown bag series that offers steady totes and lunch bags to replace the single-use paper alternatives.
The company promotes their product to be suitable for a long-term use. However, it is great to know that replacement parts are available in case something happens. That will save you and your wallet from getting a whole new bag. Replacement parts include various straps, hooks, handles, and clips.
Keeping yourself organized can be complicated, but it doesn't have to be that way. After you have found yourself a perfect bag, go ahead and check out the accessories section. Organization comes from the inside. From the inside of your bag. Laptop and tablet sleeves, paper folders, toiletry kits, and other inserts will make you an organization guru.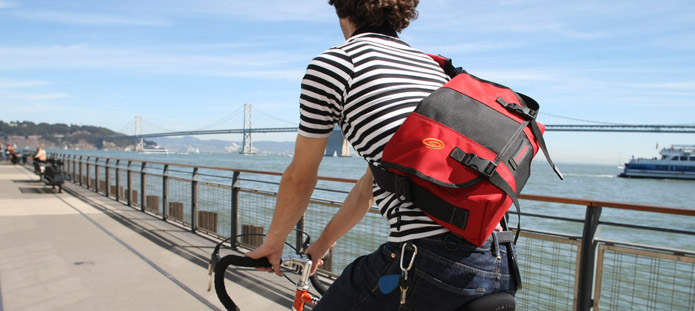 Party like you mean it!
Have you ever wondered how to shake up your team outing or a friends gathering? How about a bag making party? That's right, Timbuk2 will help you host a party like that where you will get to customize your own bag and enjoy some of that cold brew we have mentioned above. These are some other reasons why you want to shop with Timbuk2.
* Lifetime warranty;
* Free shipping;
* Easy returns;
* Support local business, custom orders are made in the USA.
No matter whether you chose to browse the ready-made bags or hear straight to customization page, you will love the end result – the bag that works hard to satisfy all your needs
Source: Forcoolfashion.com