Let's be honest. Most people want a little luxury in their lives! That concept can come in the form of a cozy reading nook and a hot cup of coffee or something much grander and pricey—like a car. Regardless of the sensibility of the process, cars can be status symbols in society that represent your personality and preferences. A sports car can show the world that you like a little risk now and then. An SUV can make the world think you're more interested in comfort and practicality. A bright neon color can show more extroversion than a subtle beige, and a Marvel bumper sticker can alert your fellow drivers that you adore Iron Man. But while your personality might scream from your car, the truth is that your bank account doesn't have to be showcased just because you're driving something that looks and feels more sophisticated than your standard $20,000 car. The reason for that detail is because, while certain luxury cars can cost over $50,000 as a starting price, other options that reflect the name and appearance of that luxurious concept can be bought for under $35,000. Although this doesn't make them as affordable as, say, a Ford Fiesta, that's nearly $20,000 lower than the base price for a higher-priced luxury car.
So if you want to feel and seem luxurious as you're driving around your hometown, but you can't swing that extra $20,000, you might want to look into the following vehicles as possible choices for your next car.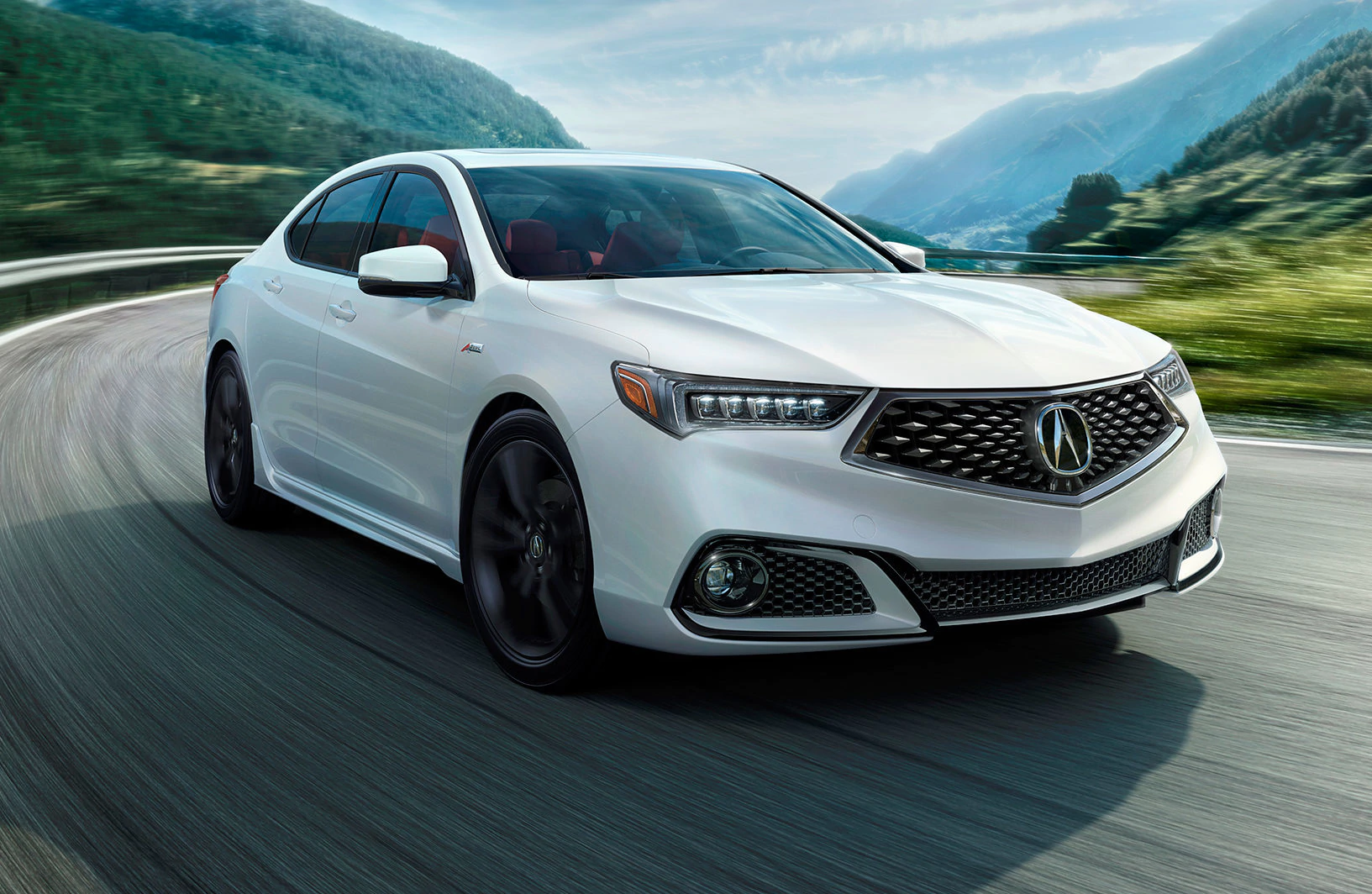 Acura TLX. This sedan oozes the look of luxury while carrying the Acura name to back it. Despite the Acura name though, the base price for the TLX is $33,000 as opposed to pricier luxury choices. It's been heralded for comfort as well as performance, and its appearance is catching enough to make it stand out on a car dealer's lot. With defined lines across the hood, sides, and trunk, and vivid color options, you'll be driving in a thing of absolute beauty as you tend to your daily errands. Heated leather seats with lumbar support are options to provide you a comfortable drive, and the easy maneuverability of the all-wheel drive aspect can create a scenario that's easy and soothing—luxurious!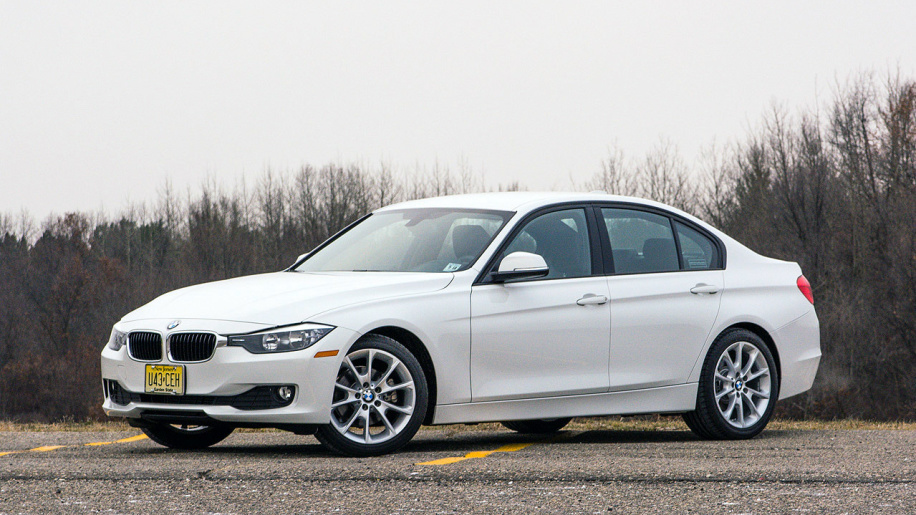 BMW 320i Sedan. An obvious detail about this vehicle that can give the appearance of luxury falls in the name itself. Who wouldn't be impressed to hear that you drive a BMW? But beyond the name, the effective suspension system could make for a smooth, enjoyable drive as you journey the roads with this car at your leisure. It's designed for a fluid drive in regard to steering and control, and the arguably gentle feel is coming from a vehicle that holds the title of a sports sedan. That means the performance is there to get your where you need to be, effectively and timely, but not at the cost of your comfort. All of this is a part of this vehicle's charm, and with a base price of just under $35,000, it's a steal when compared to some of the more expensive luxury options.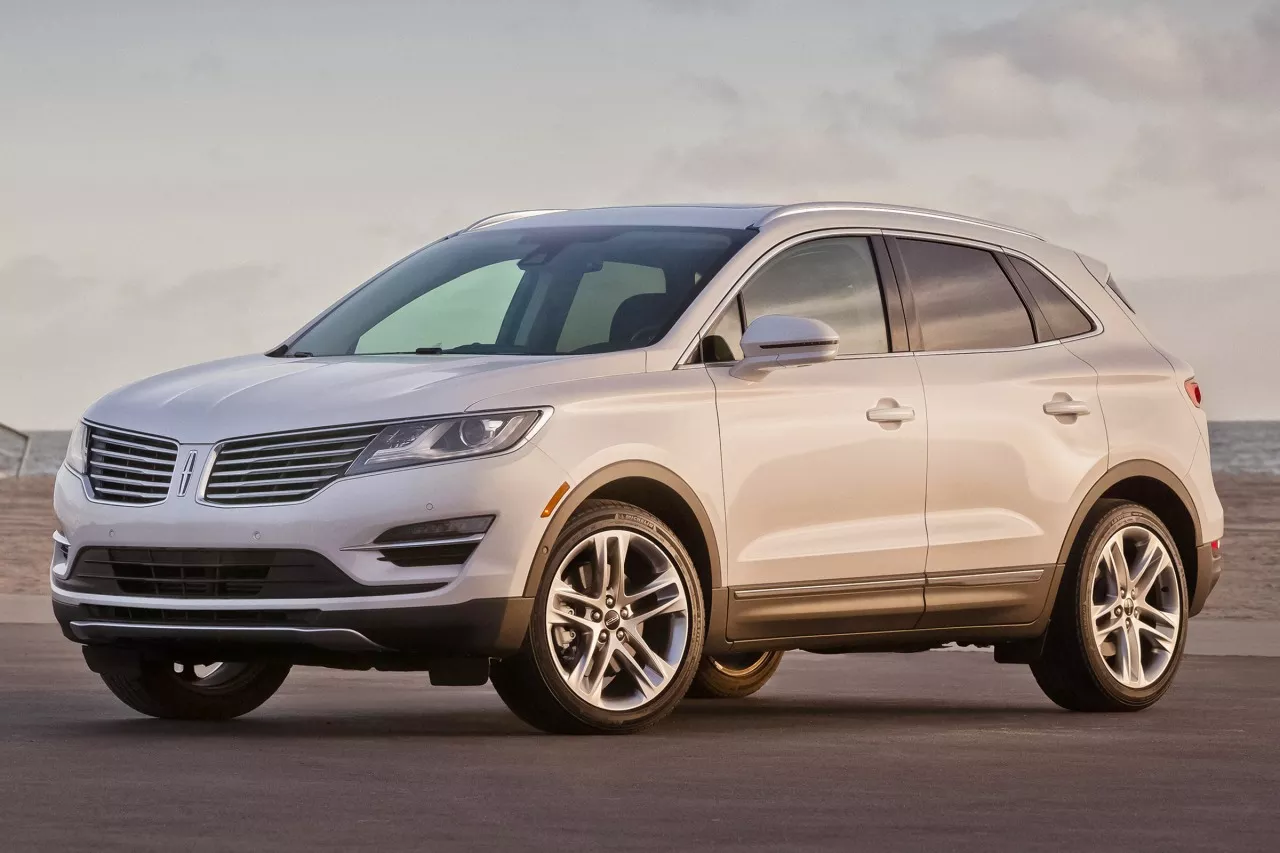 Lincoln MKC. While we're talking luxury names, it fits to mention a Lincoln. And if we're talking about Lincolns of a fairer price, the choice to bring to the discussion is the MKC that starts at $32,880. The luxurious aspects of this car are certainly worth noting for that price, especially since the Lincoln company took luxury so far with the MCK that the sound inside of the car is regulated for comfort by noise control technology. This vehicle is large enough to allow you and your passengers comfort, and tiny details have been considered to add to your convenience like memorized seat preferences and windshield wipers that sense rain to automatically turn on. Essentially, the MKC brings easy control and maneuvering to you while you enjoy a tailored experience in the driver's seat. How can a vehicle bring more luxury than that combination?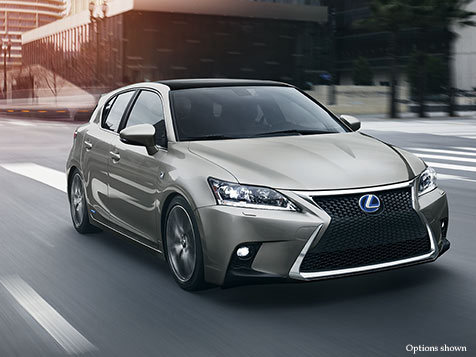 Lexus CT Hybrid. Driving a Lexus just sounds luxurious, doesn't it? With this CT Hybrid though, that luxury isn't necessarily as out of reach as you might think since it starts at $31,250, which is only about $4,000 more than a Chevrolet Impala. That's not a bad deal, considering the noteworthy elements that the vehicle brings into the equation. In addition to convenience factors like voice activation, details of the CT Hybrid were clearly planned with comfort in mind. The seats can be heated and have adjustable headrests, and the driver's spot is designed for a comfortable driving position. When added to the sporty, almost futuristic appearance of the exterior, the CT Hybrid isn't something to overlook if you're searching for reasonably priced luxury to navigate the roads!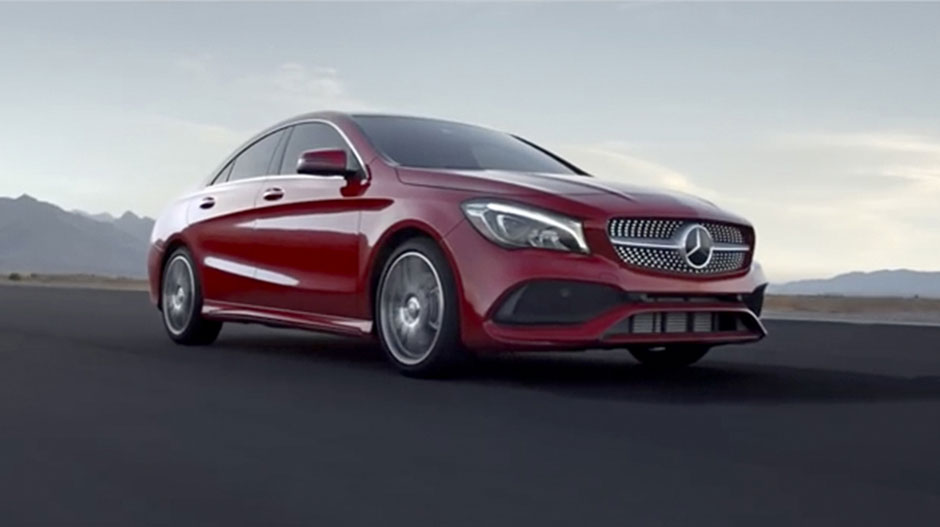 Mercedes CLA 4-Door Coupe. Yet another name that's linked to luxury in the world of vehicles, Mercedes offers this coupe to provide you that luxury even if you can't quite afford an Escalade. Starting at $32,700, this coupe could find a place in a budget that just can't extend far enough to reach the higher-priced luxury vehicles on the market. And don't think that the lower price tag means you'll find nothing of intrigue about this car! With the combination of rigid lines and swooping curves for the exterior, the CLA is worth taking a second glance at. Those lines, by the way, make it a vehicle that provides efficient and safer driving in windy conditions, and there's more to this car than its appearance. Given it's easy maneuvering and technology, this could be the budget-aware luxury car for you!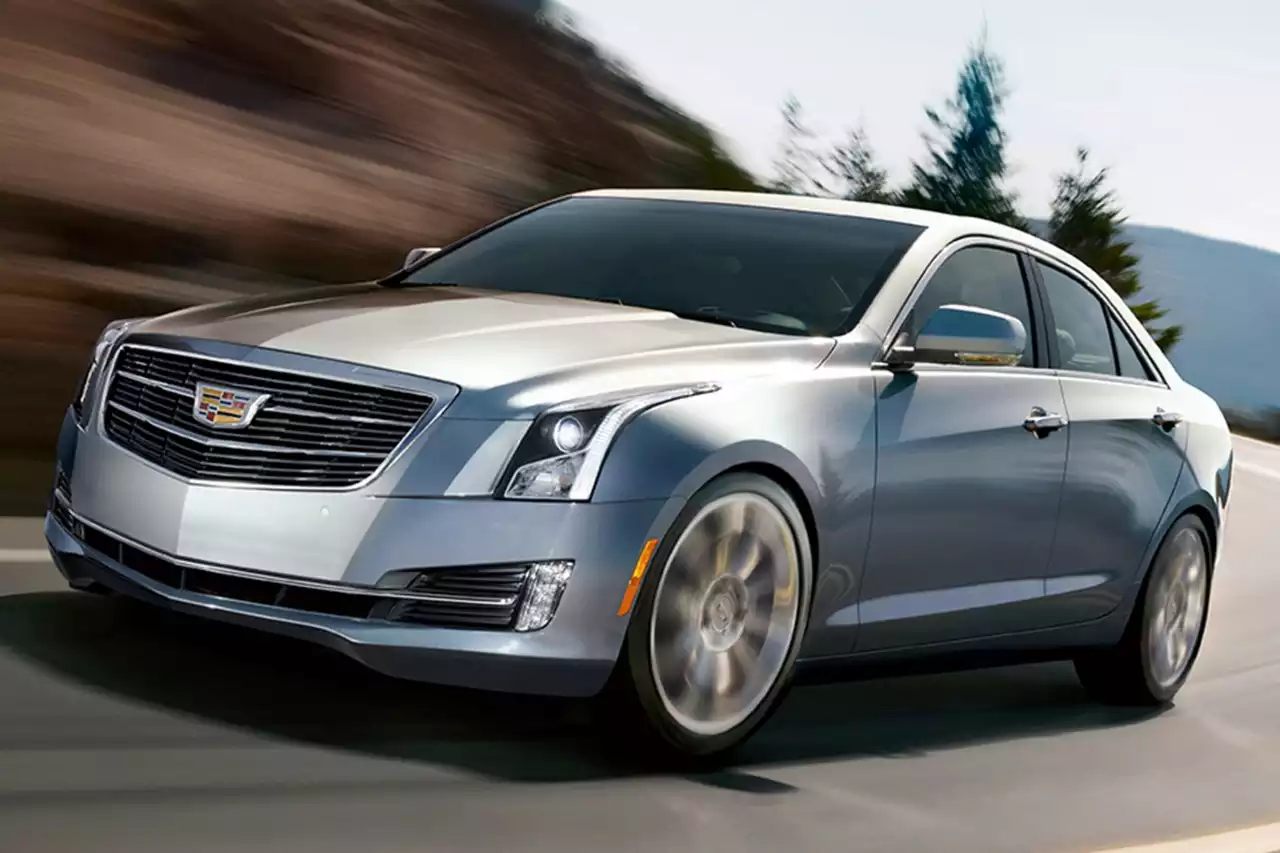 Cadillac ATS Sedan. All I need to say here is that the ATS is a Cadillac to give it a feel of luxury. All I need to point out to show that it's suitable for this list is that it does, in fact, fall below the set $35,000 limit—but just barely! Considering how easy this car is to handle though, in addition to its sophisticated exterior, spending that extra money might be the right choice for you! Inside, the vehicle is as grand as it is on the outside—maybe more so—in that you'll find seats that are built for comfort and wood trim that adds a level of exquisite to a car that already showcases poise and elegance. There's arguably little to nothing about this car that doesn't reflect luxury!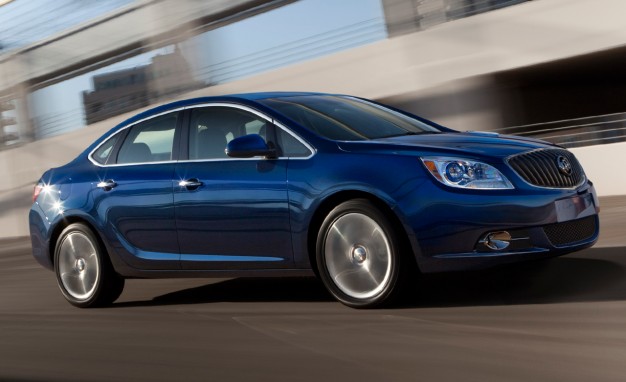 Buick Verano. Maybe all of the vehicles previously mentioned are still above your budget. If that's the case, then this could be the right car for you since it starts at only $21,065. That's less than a Ford Fusion! Regardless of the low price, the Verano still packs a luxurious punch that's worth noting with its pristine interior that includes details like a heated steering wheel, and an elegant exterior to catch the attention of a number of bystanders. It's built to perform, but also designed to look—and feel—the part of a luxury vehicle, making it a prime choice for the car shopper who wants luxury at a reasonable price.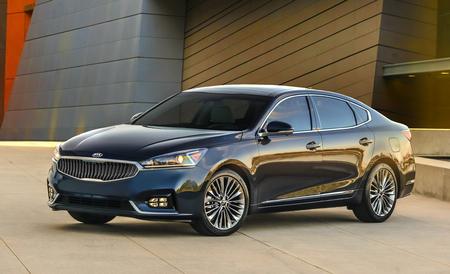 Kia Cadenza. One name that you might not automatically connect with luxury is Kia, but don't sell this car short just because of that name! Beginning with a base price of $31,990, the Cadenza could be the best-looking car to have made this list with the sleek curve of its roof and the spacious beauty of its interior. Beyond the aesthetics though, its performance is notable in that it's said to provide a smooth experience for the driver and passengers, whether driving down the road or waiting at a red light. Every moment of your time in the Cadenza could reflect the overall idea of luxury, and for a price that's well beneath the cost of other luxury vehicles. Kia or not, this one merits consideration!
For a budget that can't quite handle cars that begin at $50,000 or over, these vehicles can bring a little luxury through more financially sensible packages of comfort and appearance. Don't overlook these possibilities to enhance your driving experiences with a luxurious boost!

Source: ForCarsandVehicles.com