It's hard to pinpoint what's so fantastic about something homemade, or at least what's the best thing about something that's homemade. Perhaps the most wonderful quality is that the creation automatically earns sentimental value because a person took the time to construct it by their own time and talent. I could easily link this idea to a quilt that I have that, while it's in poor shape these days, is something I don't quite have the heart to get rid of as I was told it was made by my grandmother.
Another good sensation that can come from making things yourself is the proud moment when someone compliments the product. I remember being in a store one day, and a random shopper took the time to compliment a clothing article I was wearing that I'd fancied up myself. It's good to hear that someone likes your clothes, but when someone likes your clothes that you made , that's a whole new level of fantastic!
There's also freedom in making your own items in that you aren't limited to just what you find in a store. See some fabric you like? Take it home and start making some curtains out of it! The possibilities grow the moment you decide you'll try your hand at this homemade detail.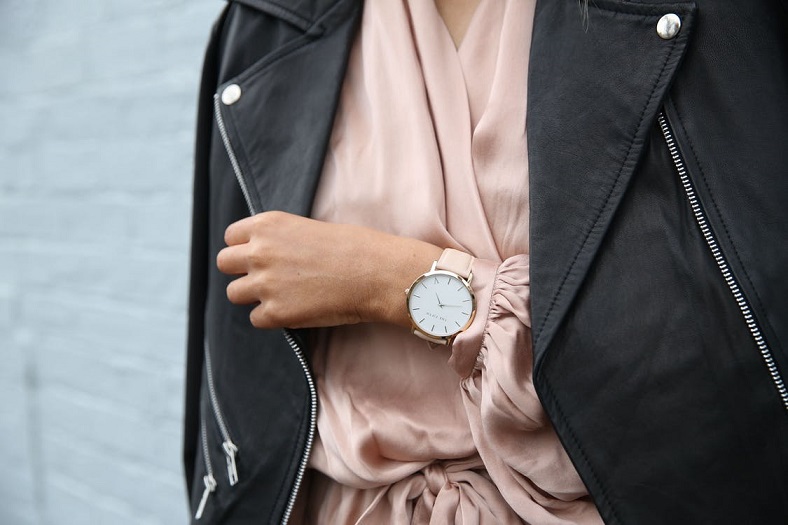 All in all, it isn't that surprising that there's a trend for sewing enthusiasts to make their own clothes. All you really need to do to see evidence of this idea is to look at the number of patterns that are for sale in your local Wal-Mart's sewing section. There are so many options—so many ways to create something for yourself that fits your fashion needs or wants.
So what are some of those options? Let's go through a handful one-by-one, and maybe you'll spot a couple that you decide you want to try your hand at! All of these, by the way, are ways to build on clothes that you might already have at home—something you don't want to get rid of, but want to give a new look to.
Like a skirt! Maybe you're just tired of the bland look of a simple skirt that you have stashed away in your closet, and you're looking for a little spark to be added to it. If that's the case, there are plenty of possibilities! Beyond taking your needle and thread to the piece, for instance, you could buy simple iron-on embellishments that would fancy up your clothing. These are quick, easy ways to add that extra element to an otherwise boring fabric.
If you want to get a little more complex—but nothing too farfetched—you could choose fabric that complements the skirt and sew that material so that it hangs past the bottom hem. That way, your once-simple skirt could now come with inches of eye-catching fabric that are more suited to your fashion wants. Other adding-on-fabric ideas for skirts could include covering pockets, lining the seams, or giving your hem a border. Sure, these things might take time, but they can lead to a product that you decide to keep instead of trash!
Tank tops can also be re-purposed for products—like using a longer tank top to mend and adjust into a casual dress. Start by cutting around the top so that you're left with a halter-style neckline and three lines along the back that you can then braid for an interesting twist (pun intended?) in a dress that only needs a bit of sewing to finish (Bobb, 2015, "Summer Dress" section). General t-shirts as well can be used for dress-making purposes, like in linking two of them together to create a strapless number (B, 2015, "Strapless T-Shirt Section). Honestly, simply cleaning out your top collection could equip you with a number of dresses that you could use throughout the summer months!
But maybe you don't want to change your tops into anything else! Maybe you just want to make them fresher, newer? If that's the case, then there are plenty of options to try as well! The idea of adding fabric is just as usable for the top idea, perhaps in flower shapes or as a lacey addition across the top of the shirts (B, 2015). A little imagination, it seems, can take you a long way!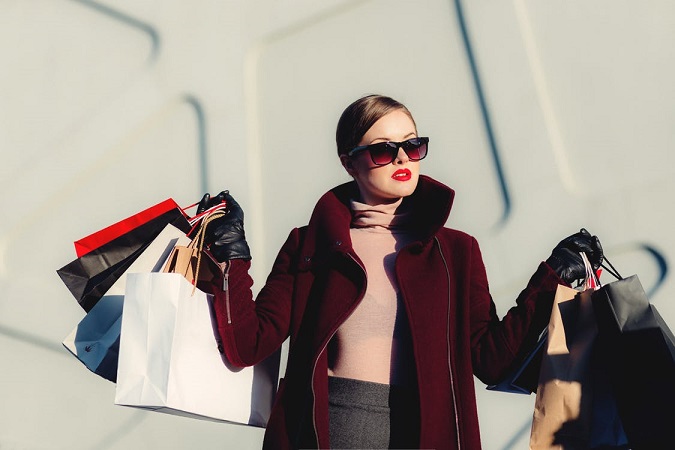 Jean material is also something that's quite the trend these days in regard to homemade fashion choices. For whatever reason, people seem to be interested in making their own jeans (Olsen, 2015). Why? Truth be told, this one admittedly leaves me scratching my head (figuratively). Unless you just happened to have the material and didn't want to waste it (thus it's connection to the topic), the idea seems a bit odd to me. What jeans could I possibly make that will look vastly different than what I can buy at the store? But, hey! If you want to give sewing your jeans a go, what's stopping you? Keep in mind that, like with the tops and skirts, there are a number of ways to spice up the look of your jeans—including but not limited to gluing on lace and/or gems, dropping paint on them, or coloring them using stencils ("15 Fashionable DIY Clothes," n.d.)! Once you set your mind to the notion that you're going to spice up a piece of clothing, your options could be as limitless as your imagination's reach!
What might be the most unique homemade fashion trend I've recently seen is the idea of using a towel—that's right! a towel!—for a sewing project. Beach towel dresses, for instance, are actual things now, and you can reportedly finish one up in less than 24 hours (Dana from MADE, n.d.). So maybe this summer, you can head to the beach with a beach towel and a complementing beach towel dress! Or, for a more formal occasion, you could make a fancy bolero jacket from a beach towel! (Laurie, n.d.)
And, of course, let's not forget the accessories! Totes, purses, scarves, jackets… All of these are details that you can add to your day-to-day wear after you've put in the time and effort to create them. One of the perks, once again, is that your options are so unlimited. Personally, I would love a Marvel purse, but it's hard to find one that strikes me as attractive. By deciding to make my own, I can eliminate that detail by using whatever fabric and pattern I think best fits. Some of these accessories could be recycled from your own wardrobe—maybe you have a shirt that could be made into an adorable headband—which means that the beginnings of your homemade accessory collection could already be waiting in your closet!
Adding in that homemade detail leads to a work that you can wear with more pride than something you bought off a store rack, and the feeling that you get when someone compliments a product you did yourself in that manner is not the easiest thing to explain! So, try it for yourself! Browse through these options and dive into one of the homemade sewing trends before they pass you by!
References:
"15 Fashionable DIY Clothes." (n.d.). Fanshionsy . Retrieved from http://fashionsy.com/15-fashionable-diy-clothes/
Bobb. M. (2015, May 22). "Homemade Summer Time Fashion Trends." The Tribe . Retrieved from http://shsthetribe.com/lifestyle/opinion/2015/05/22/homemade-summer-time-fashion-trends/
B., V. (2015, October 25). "41 Cool DIY Fashion Ideas." DIY Projects for Teens . Retrieved from http://diyprojectsforteens.com/cool-diy-fashion-ideas/#
Dana from MADE. (n.d.). "Beach Towel Dress." AllFreeSewing . Retrieved from https://www.allfreesewing.com/Miscellaneous-Clothing/Beach-Towel-Dress
Laurie. (n.d.). "24 Things To Make Out Of Bathroom Towels!" TipJunkie . Retrieved from https://tipjunkie.com/bathroom-towel-tutorials/
Source: Forcoolfashion.com