Traditions are what make up almost every aspect of Halloween. Some of these traditions have roots that go back before America was a country. Without these traditions and celebrations, October 31st would just be another day.
One of the best and most entertaining of these traditions, is to cuddle up on the couch and scare yourself to pieces with Halloween movies. With that being said, it is hard to know which movies you should check out, and which ones you need to pass on. Halloween only comes once a year and you only have so much time to cram as much horror into your day as possible before the next day comes and you are left with survivors' guilt. We wanted to take the guessing out this year for you and just tell you what movies to watch.
We have taken the time, just for you, to research the 5 must watch movies every Halloween!
Hocus Pocus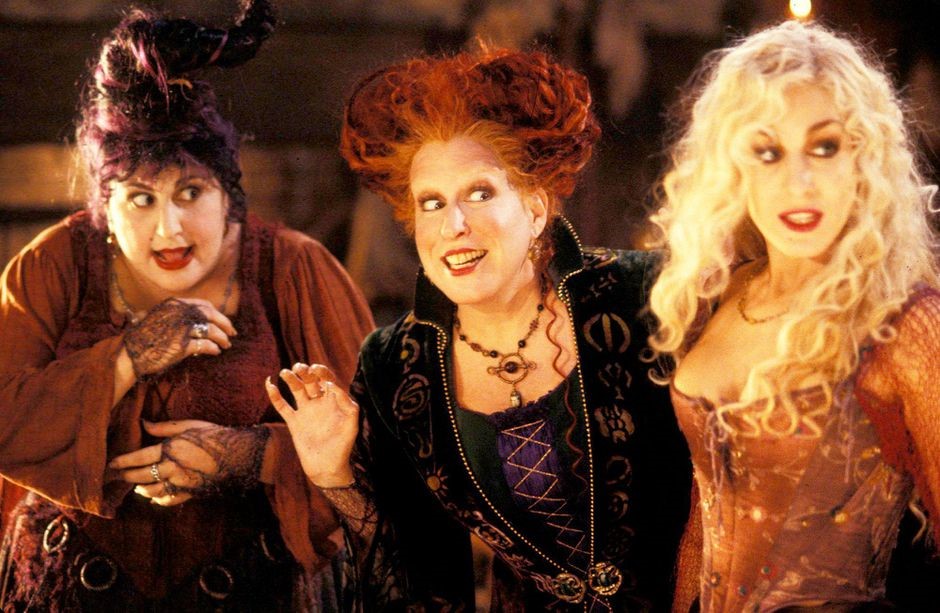 Just jumping right into spooky season is not an easy task for some people. What better way to ease one's self into the true spirit of all hallows eve than to sit back and watch the Sanderson Sisters do what they do best,
BRING IN THE SPIRIT!
Hocus Pocus has been a Halloween staple since its Disney release in 1993. With the super stars Bette Midler, Sarah Jessica Parker and Kathy Najimy sharing the screen, this was sure to be a hit. These three heavy hitters play the Sanderson Sisters, a trio of witches who have been dead since the 17th centaury. They are awakened by a "new kid in town" looking for a little excitement.
A fun little trivia fact about the movie, Sarah Jessica Parker was on the show "Who Do You Think You Are?" in 2004 and learned that her 10th great grandmother was actually accused and tried for witchcraft in Salam MA in the late 1600s.
Halloween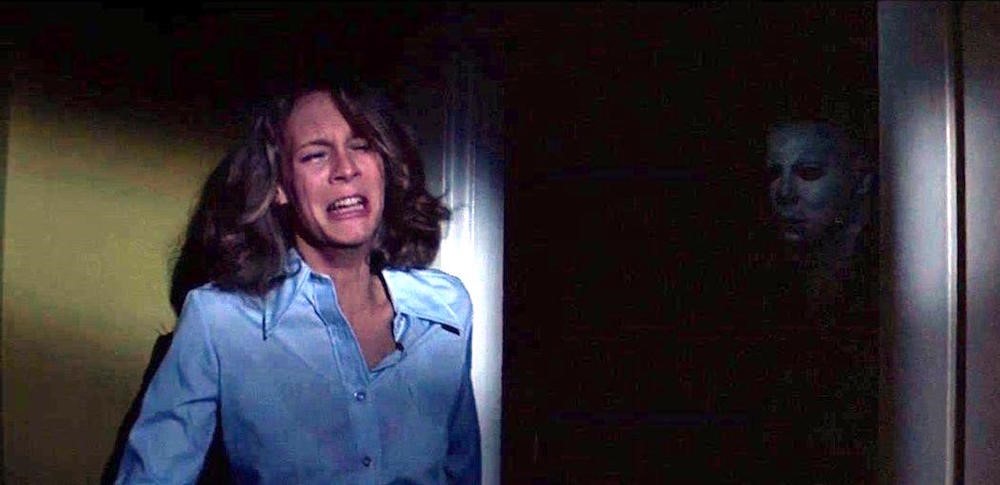 No list would be complete without at least one slasher film, and why would we not choose the slasher film with the spirit and name of the holiday right in the name! Halloween is an independent film that was released in 1978 with a budget of $300,000. When the movie made its way to the public it grossed $48 million in the box office and is still to this day, one of the most successful independent movies ever made. This film focuses on a killer who escapes a maximum-security mental institution after serving 15 years for murdering his sister when he was 6. The killer, Michael Myers returns to his hometown and begins murdering teens one after another. His doctor and the local sheriff are on the hunt to stop him, but not before he can terrorize a young Jamie Lee Curtis who plays Laurie, the book smart teen who always does the right thing. One of the key components that writer and director John Carpenter wanted for the movie, was for the audience to not be able to relate to Michael Myers at all, and I for one feel that he pulled this off!
Psycho
In the year 1960, not many directors had the same vision for horror as Sir Alfred Hitchcock had. Becoming fascinated with the details of several serial killers' stories, Hitchcock purchased the rights to a book written by Robert Bloch for a mere $9000. He then proceeded to buy as many of the books off the shelves as he could, so he could keep the ending of the movie a secret. Once filmed, this movie would go down in history as one of the best horror movies ever made. Not many movies from the early 1960s still hold up to this day, but the performances given by Anthony Perkins and Janet Leigh, will captivate any audience at any time.
The movie Psycho follows the story of a secretary who steals $40,000 from one of her employers' clients and she ends up in a road side motel ran by a sweet young man who is overly controlled by his mother. Containing one of cinemas most iconic scenes, this is a must watch movie for any horror lover on Halloween night. Janet Leigh is actually the mother of Jamie Lee Curtis, and a major reason why John Carpenter cast Jamie Lee in Halloween, as an homage to her mother.
Scream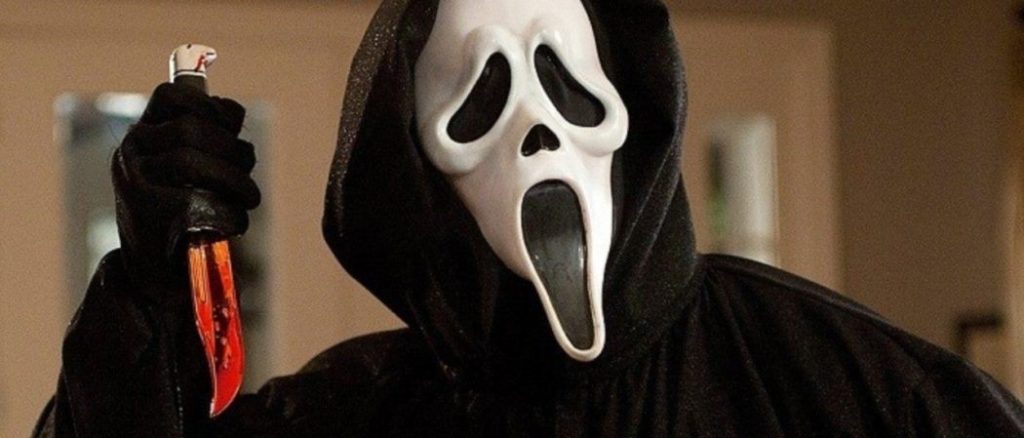 The first movie on the list is closer to a family comedy, the second one is a full fledge slasher film and the third an instant classic, so why not mix all the key components of these films together? Wes Craven has always been one to mix comedy and horror together, from his Nightmare on Elm Street franchise to his cult classic, The People Under the Stairs.
Scream is one of those movies that any movie buff will instantly connect with. This is a movie that encapsulated the time it was made in. When you watch the movie today you feel like you are going back to the year of its release (1996).
The movie centers around a teen by the name of Sidney Prescott. It takes place a year after her mother is murdered and just when she is starting to find some sort of normalcy in her life, a killer begins terrorizing her and her friends.
The cast includes Neve Campbell, Skeet Ulrich, Courtney Cox (of Friends fame), David Arquette, Drew Barrymore and Matthew Lillard. That's just a few of this all-star cast. It is very easy to find a character in this group to connect with, myself always connected with Jamie Kennedy's character, Randy. Oh, you thought I was going to forget one of the most iconic characters in this movie? NOPE! Randy is a movie loving loner who finds himself hanging around with a mix of cool kids and delinquents.
A fun Easter egg in the movie is about 12 minutes into the film, two parents come home to find a "problem" at their house. The father looks at the mother and says "Go to the McKenzies" which is what Laurie tells the kids in Halloween.
The Amityville Horror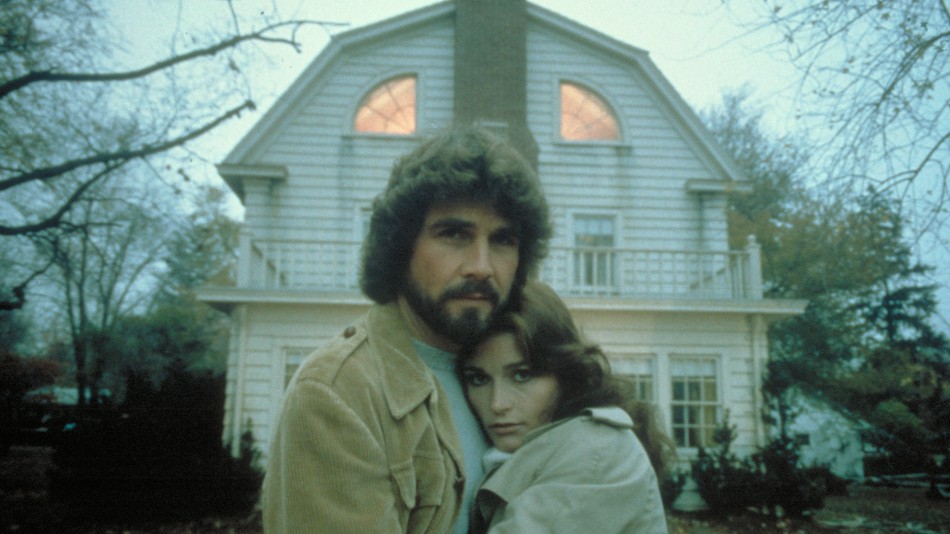 Rounding out the list is what I consider to be the scariest movie here! The Amityville Horror stars James Brolin and Margot Kidder and was released in 1979 and follows the story of a couple who buy their dream house only to find out that they are not the only residents staying there. There are spirits whose unrest will not be kept silent, no matter what steps are taken. The thing that really creeps most people out about this movie is that it is actually based on true events.
When watching this film it is hard not to feel a darkness overtaking your entire atmosphere as if a spirit is being released each time you press play! The succuss of this film has spawned multiple sequels as well as a few spin-off movies all focused on either the house itself or the paranormal investigators, Ed and Lorraine Warren. At one point in the movie, when Margot Kidders character is washing the dishes, she begins to hum the love theme from Superman (1978) which is great because Kidder played Louis Lane in that film.
Well there you have it, the best five movies to watch each Halloween. Obviously, it is extremely difficult to narrow things down to only five, and by no means are these the end all, be all to horror movies. But when looking at the time you have on Halloween night, it's nice to have a family movie, a slasher film, a classic, a nod to the horror movies themselves and one movie to make you regret watching it in the dark alone.
Written exclusively for our company by Jacob Ruble
Source – CoolMambo.com