Thanks to HTML5 and other advanced mobile technologies, browser-based apps can now function like native apps and reduce the barrier of downloads. However, many in the industry believe that e-commerce companies should develop their own native app to stay ahead of the curve.
For e-commerce companies, having a mobile website is a non-negotiable requirement. The real question is whether or not they should have a native app to extend their web experience, or if a browser-based app will suffice.
First things first, any app – whether it be web-based or a native one – is better than no app at all. In general, web apps are often used as stepping stones to native apps for many e-commerce brands.
"Mobile is the perfect content consumption device, and it flourishes best in apps. The rise of apps over mobile web is not a question of if, it is when. We naturally gravitate to app-centric experiences, and the Web is only still in the running because of its likeness to the familiar desktop," says Momchil Kyurkchiev, chief executive (CEO) of Leanplum.
Web apps versus native apps
Simply put, web apps are internet-enabled applications that are supported by a mobile's web browser, like Chrome or Safari. They do not need to be installed, they don't take up valuable memory on your device, and they can be as simple as a guest sign-in book on a website.
On the other hand, native apps are what typically spring to mind when you think of a traditional app. They are developed for a specific device or system, be it Android or iOS,  and are downloaded via Apple's App Store or Google Play. Once downloaded, access is given with just the tap of an icon.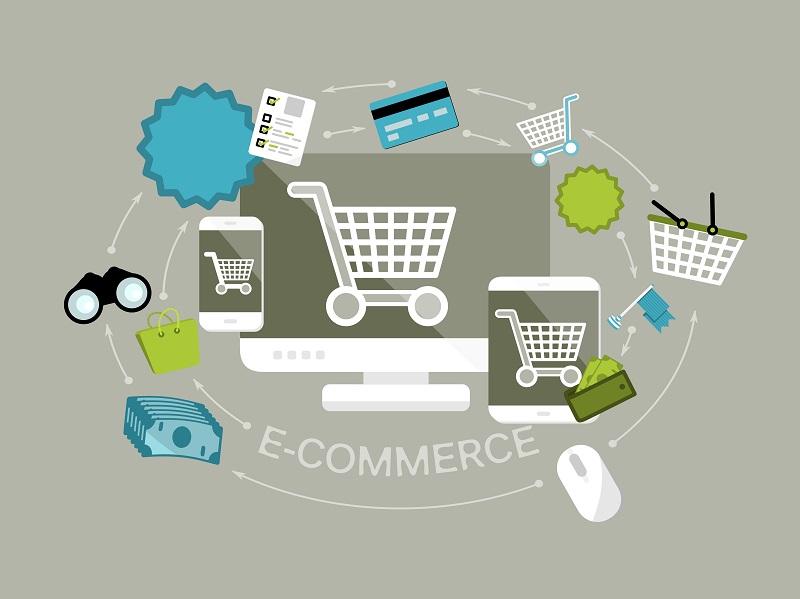 Sometimes smaller is bigger
HubSpot reported that 57 percent of 511 consumers surveyed in 2015 only used their apps once a month or less, while a mere 10 percent used their apps once a day or more. These numbers pose a question: If consumers do not use apps often, why all the hype to develop one?
Generally, the majority of app downloads come from the most loyal users, which is approximately the top two percent. So while 10 percent might seem like a low number of active app users, it does not represent a brand's most precious commodity – their devoted customer base.
"It is like a power law of distribution; your power-users generate a disproportionate amount of revenue. You have to pay attention to who those users are and what they want, not just overall download numbers," Kyurkchiev says.
Apps are the future of mobile commerce
Our columnist Andy Favell recently wrote that browser-based apps are now able to rival native apps, thanks to HTML5 and other advanced web technologies. Indeed, web apps' capabilities have largely enhanced and can negate the barrier of downloads by letting brands engage with consumers via a simple URL.
So can web apps replace native apps? In a nutshell, no.
For instance, social commerce startup Yuno, has complemented its browser-based app experience with a native one. According to the company's CEO André Walters, the move was due to consumer demand.
Source: Yuno
"Before we developed our native app, our users kept asking when we would be building one. They wanted an easier and more responsive experience. These days, anything that has a social component needs a native app, which has become our fundamental belief," explains Walters.
"You can do a lot on a web app, but it is not as streamlined as a native app. Of course, it is not a one-fits-all strategy and every business has its own outcomes that it hopes to achieve. We realized the importance of native apps after analyzing our own engagement," he adds. (Sadly, Walters couldn't share any engagement statistics with us.)
Of course, Yuno does not represent the whole industry. A 2015 digital shopping tool study from Epsilon reveals a few trends. The report shows that more and more consumers are using mobile tools like shopping apps to create shopping lists, look for coupons, and check inventory in-store.
Source:Epsilon
User experience (UX)
From a UX point of view, while the browser experience is getting better in terms of integrated hardware that is available through apps, it is still not as seamless as native capabilities. For example, you cannot integrate a camera into your web app experience. Additionally, you do not have access to the same unparalleled data sets available through device functionality as you do via native, which results in a generalized experience for users. Not ideal.
"You can collect richer data from a native app and offer your users a more personalized user journey such as optimized flow and push notifications," says Curtis Rose, senior vice president and director of creative technology at Erwin Penland.
However, according to Rose,  there is a drawback. Developing a native app could be more costly in the long run, because brands may need to constantly update their app in response to new developments from Google and Apple, for example. As a consequence, companies need to analyze the cost-effectiveness of their strategies to ensure that the gains are worth the monetary investment.
"It is important to figure out what you are trying to accomplish," he says. For instance, is your goal search and discoverability? If so, getting users to visit a site is far less costly than making sure your app is discoverable. But if you're more interested in learning your consumers' personal behavior patterns, then a native app is probably the better bet.
Best practices
While some measure downloads as a key performance indicator for native apps, a better metric to use would be the amount of times a user revisits.
And then of course, there are the other struggles that can often come with commerce apps, such as cart abandonment. However, using an algorithm to discover when users are most likely to engage with your app can overcome this. Companies like eBay and Fandango have done a great job of this. They have built e-commerce apps that are highly tied to a user's action, sending notifications prompting a consumer to continue their purchase at the right moment.
"Tools [that have an optimal time feature] send push alerts to customers at ideal moments to remind them of what they have left behind. Just personalizing that one message in terms of timing can increase your mobile purchase conversions by around 15 percent, as I've seen with customers," explains Leanplum's Kyurkchiev.
He adds that brands do need to be smarter about push notifications. Today, many apps start out in deep waters because users immediately opt-out of receiving alerts. Apps should time that ask to opt-in when users are most engaged.
Source – ClickZ.com