Nov. 16, 2018 – Today, Walmart introduced The Walmart Toy Lab at www.WalmartToyLab.com, an all-new digital playground where Walmart's littlest fans can play with 20 of the toys on the retailer's Top Rated by Kids top toy list right from their computer or tablet.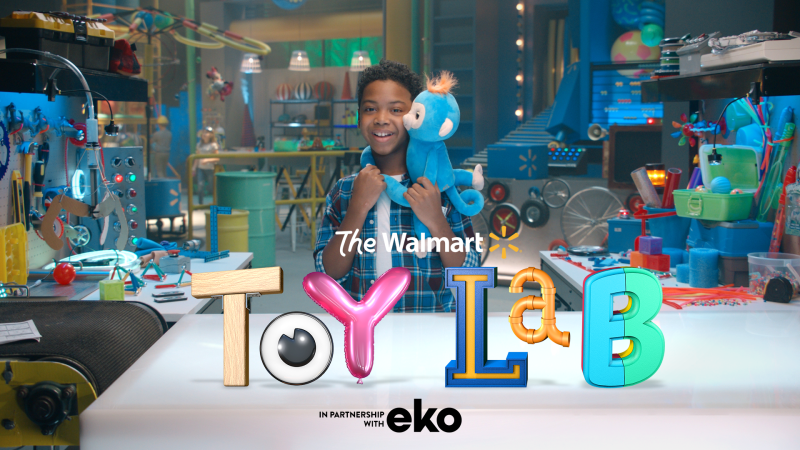 Like stepping into an interactive unboxing video, The Walmart Toy Lab lets kids take on the role of an official Walmart Toy Tester. Kids can virtually play with 20 of Walmart's top holiday toys in a whimsical, colorful space and share their favorites on a digital wish list. The experience is produced through an exclusive partnership with Walmart and Eko, the leader in interactive video entertainment.
Using the "Funtroller," kids select toys to test and can choose to take a closer look, play with their main features and watch other children play with them too. For an unexpected surprise, kids can hit the "Don't Push" button and see what unfolds with their host, Burt. After testing, they can add the toy to their digital wish list, the Toy Box, and share with Santa or their parents for gifting inspiration.
The Walmart Toy Lab features the following toys:
Barbie Dreamhouse
Imaginext Jurassic World Jurassic Rex
STEM Jr. Wonder Lab
Sing & Spin Scooter Minnie
Air Hogs Supernova
Terra Sect RC
Nerf Laser Ops 2 Pack
Hot Wheels Ultimate Garage
Fingerlings Hugs
Rideamals Scout Interactive Pony
Peppa Pig Fun Fair Playset
Incredibles 2 Jack Jack Doll
Zoom Tubes Car Trax
PikMi Pops Surprise
Harry Potter Wizard Training Wands
Little Live Pets Rollie My Kissing Puppy
Really Rad Robots Mi-Bro
Treasure X Single Pack
LEGO Creator Pirate Roller Coaster
Power Wheels Barbie Dream Camper
The Walmart Toy Lab is just one of the ways that Walmart is bringing fun and wonder to the holiday season. Earlier this year, Walmart unveiled America's Best Toy Shop – its destination for toys in stores and on Walmart.com. This season, the America's Best Toy Shop features 30 percent new toys in stores and 40 percent more toys online, with hundreds of new toys for customers to choose from, including Pomsies, Fancy Nancy, Hairdorables and Grumblies.
This is one of the first collaborations since the recently announced joint venture between Walmart and Eko, demonstrating how Eko's technology creates unique shopping experiences for customers. The Walmart Toy Lab is one of many new enhancements made to Walmart.com this year to offer shopping solutions via curated editorial content that helps customers discover and shop for items online. For more information on Eko, visit www.helloeko.com.
About Walmart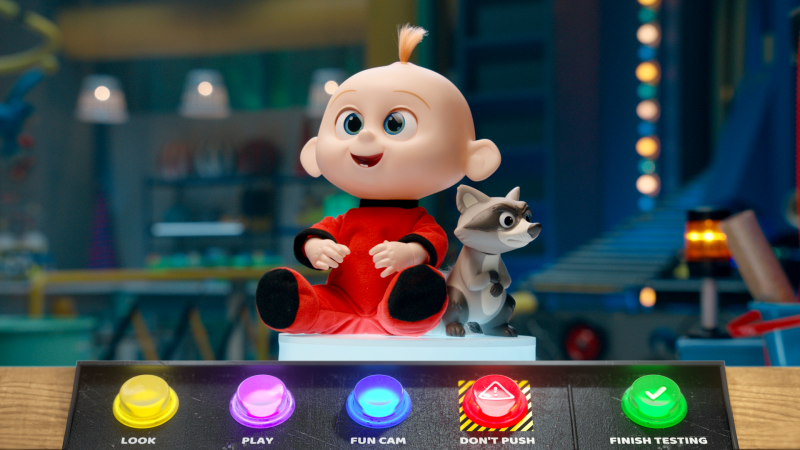 Walmart Inc. (NYSE: WMT) helps people around the world save money and live better – anytime and anywhere – in retail stores, online, and through their mobile devices. Each week, nearly 265 million customers and members visit our more than 11,200 stores under 55 banners in 27 countries and eCommerce websites. With fiscal year 2018 revenue of $500.3 billion, Walmart employs over 2.2 million associates worldwide. Walmart continues to be a leader in sustainability, corporate philanthropy and employment opportunity. Additional information about Walmart can be found by visiting http://corporate.walmart.com, on Facebook at http://facebook.com/walmart and on Twitter at http://twitter.com/walmart.
About Eko
Eko is a pioneering interactive entertainment company that lets audiences shape stories as they unfold. Eko's technology allows viewers to affect, control, and influence interactive entertainment like never before. The company provides a platform for interactive stories and partners with media companies, independent creators and top brands to create deeply engaging experiences for audiences. Stories are distributed through HelloEko.com, affiliate partners, and social networks; available on desktop, mobile and connected devices. The company has over 10 patents for its technology, including its proprietary player and authoring tools. Eko Studio, the company's suite of authoring tools, is also offered for free to a community of creators who craft their own interactive experiences using Eko's platform.