What is one thing a savvy traveler and a newbie tourist have in common? Both of them would love to score a good deal on accommodation. There are numerous of web-sites offering "great deals" on hotel rooms everywhere in the world and all of them offer different rates for the same rooms. Everyone knows that you can't just book a room on the first site you check. You have to shop around. That is time-consuming and exhausting. Don't you wish that there was a website that did the job of comparing for you? Well, the good news is it already exists and it is called Trivago . They claim to be the world's largest online hotel search site that compares prices from 1 million + hotels and more than 250 booking sites worldwide. The site covers about 190 million hotel ratings and 14 million photos for easier decision-making. The web-site visitation demonstrates over 120 million people per month.
How it works?
Trivago US is an aggregation platform that helps you find the best deal for the hotel room by comparing different hotel sellers like Expedia, Orbitz and others as well as from hotel sites directly. It works similar to any booking engine you have used before. It is available as a website and as an app for iOS and Android.
The interface is very simple and intuitive. All you need to do is to plug in your destination and dates in the bar that appears as soon as you enter the site. You can be as vague as "New York City" or as precise as "Times Square, New York". You get to choose occupancy from one person to family or even a block of up to 4 rooms. Filters like rating, property type and amenities are available for those who have special requests. For some people it is important to have free WI-FI and some just can't imagine their stay without free breakfast. The last but not the least – price adjustment tool that helps you see the rooms within your budget.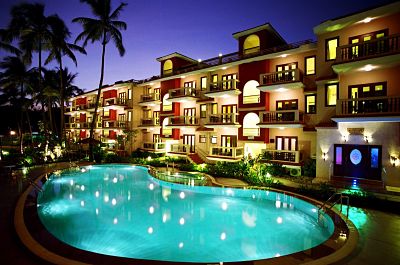 The results of your search are available in either list or map view. Map is good when you are trying to find accommodation close to a certain point – convention center, theater district, theme park, etc. List will help to immediately get the scope on each property – pictures, rating, and the rates on different sites. This is pretty crazy how different platforms charge you random rates for the same room. Don't let them trick you and do your comparison. Or have Trivago do it.
Once you have decided on the hotel, the platform with redirect you to the partner web-site to complete the booking. That way you will be able to spend or earn the points that some engines offer. No actual booking is done on Trivago .
How does it make money?
So, if booking is not going through Trivago , how do they make money? Simple. The website offers a price comparison service to visitors. It makes money from advertising partners using a cost-per-click (CPC) business model. Booking platforms and hoteliers use the platform to list rates and advertise their properties and they are paying for the clicks received from Trivago users. Basically, when you click "View Deal" and get redirected on the partner's website, they will pay Trivago for bringing traffic in.
Trivago also offers B2B tool called Hotel Manager for vendors to promote themselves. There are free and paid versions. With the free version vendors receive customers' data in order to close the deal. Understanding the time spent on the site and number of clicks may help score more bookings. If you have checked the partner's website and closed it, you may get some targeted ads on Facebook or Google.  
Hotel Manager Pro is a paid opportunity for hoteliers to market their facilities on Trivago , keep their listings up to date, access analytics about competitor rates and the visits. These services give vendors more control over their listings and understanding of the market fluctuation. Keeping the listings fresh helps boost them to the top spots of the list where everyone will see them. Hence, the chance of getting a booking will increase. Trivago automatically feeds the results based on "their suggestions", so the hotels/engines that have the Pro account will be on the top.
This side of business is powered by Switzerland-based company Base7booking that Trivago had partially acquired in 2015. They integrated Base7booking's property management system, which enables small and independent hoteliers to manage daily operations, run reports, send invoices and manage digital and email marketing.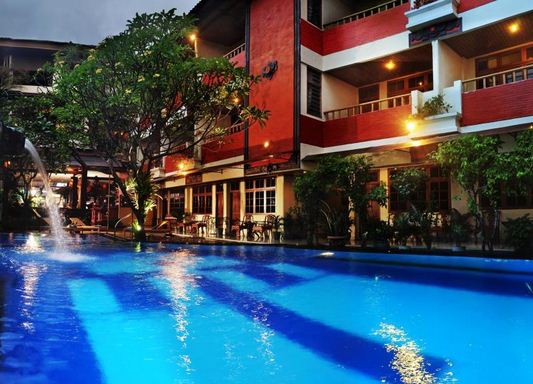 How it started?
Trivago is the first ever German hotel booking engine founded in Dusseldorf in 2005. Four founders Rolf Schrömgens , Stephan Stubner , Peter Vinnemeier , and Malte Siewert saw an opportunity and a specific niche where they would fit in perfectly. Investors thought the same and Trivago received €1 million at the initial stage of development. This led to the company being #1 fastest growing in Germany as well. It now serves 55 countries.
In 2013 marked the end of lengthy acquisition process, resulting in Expedia owning 61 ,6 % of Trivago's stocks. The same year two offices in Leipzig and Palma de Mallorca were added to the headquarters in Dusseldorf Later offices in Amsterdam and Shanghai we added to help support the fast growth. In 2016, after they have reached 1000 employees a new campus in Dusseldorf was built.
To promote the portal and spread the word about this useful tool Trivago uses different spokespersons in different countries to better connect with the audience. American actor Tim Williams represents Trivago in the United States. His first appearance in 2012 created some mixed reviews. The company used it in a smart way by offering the audience to give Trivago guy a makeover. Now Trivago guy has a vast following. France and Spain also got a Trivago guy, unlike UK, Germany and Japan who have a Trivago girl to be the front face of the service.
Booking travel is not a rocket science. Let someone else figure out ways to scan the web for the info you need. You just relax and enjoy the search summary that will be available within seconds. Trivago is popular because they are doing just that. They help travelers of any caliber to see all the options they have available within certain criteria and book directly with the source that offers the best rate for the same product. Thousands of people are using Trivago every day because they value their time and instead of browsing web for a better deal they would prefer to take care of more important things in life.
Visit our website https://www.forglobaltravelers.com/