TripAdvisor, Inc. is a travel website company that is designed to help people find more information before making decisions regarding their flights, hotels, car hire and more. It has grown considerably to be one of the biggest and best tools on the web for holidaymakers and travelers, as well as a great marketing opportunity for service providers.
That said, the website does have particular advantages and disadvantages like all holiday companies and it's important to understand how to get the most from the system. Here we will look at the history of TripAdvisor, its benefits and how to use it.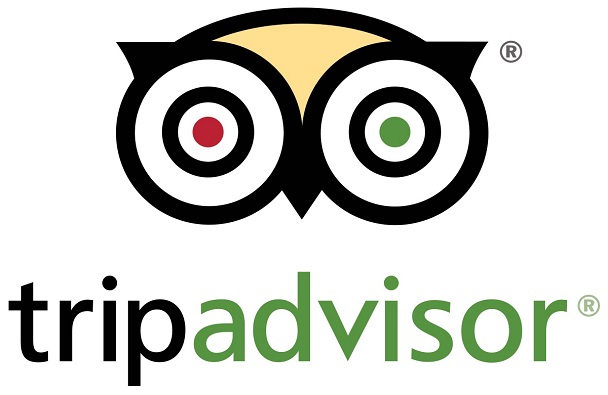 About and History
TripAdvisor was one of the first adopters on the web of 'user-generated content' and the'web 2.0' movement. As a free service, it relies on users providing their own content and simply provides the infrastructure and code to make this possible.
The company was founded in 200 by Stephen Kaufer and Langley Stinert. The original idea was somewhat different from the eventual evolution however. According to the creators:
"We started as a site where we were focused more on those official words from guidebooks or newspapers or magazines. We also had a button in the very beginning that said, "Visitors add your own review", and boy, did that just take off. Pretty soon the number of average consumer reviews far surpassed the number of 'professional reviews'. That is when the site really turned into this collection of what the normal traveler was saying wherever they were going."
In 2004, the company was purchased by IAC/InterActiveCorp, which was the company behind Expedia at the time. In 2005, that company become Expedia and for a long time, Expedia, Inc. and TripAdvisor were part of the same web travel outfit.
In 2011 however, Expedia split into two public companies with TripAdvisor becoming its own organization. According to the then Expedia CEO, this move allowed the businesses to be 'pure plays' and to 'operate with the proper amount of focus to grow respectively'.
In 2012, the company connected to Facebook, which allowed users to see reviews specifically from their social networks. A survey in 2014 found TripAdvisor to be the most widely recognized and trusted travel website. Today, it has an annual turnover of $1.246 billion with 2,793 employees. A recent new feature'Just For You', allows users to see automatically generated recommendations based on their reviews and ratings.
Like comparison sites such as SkyScanner, TripAdvisor now also allows you to search for deals and to book trips via their search tools.
Using the Site
The TripAdvisor Website looks like a travel comparison website when you first visit the page, allowing you to enter the dates of your travel and whether you are looking for hotels or flights. Alternatively, you can browse 'Best of the Year' or select 'Write a Review'. There are also two general search boxes at the top of the page allowing you to look at reviews others have left or to find ideas for things to do. These two boxes ask 'Where are you going' or 'What are you looking for'.
Were you to search for 'dining in the dark' for instance, you could see a list of places to eat in the dark from around the world and then view pictures and reviews. Alternatively, you could search 'Maritime Hotel, Mauritius' and find the listing for that hotel specifically. Searching for 'things to do in X location' will also generally bring up results through TripAdvisor.
At the listing for your desired location, activity or hotel, you can then browse through user reviews, photos and information. You can also view deals and click through to book if you wish.
Pros, Cons and Tips
As a price comparison sight, there are definitely better sites out there to choose from than TripAdvisor. This is not the company's primary product – though it still does this well and is very convenient and easy to use.
However, as a place to see customer reviews, hotel photos and more, it's an incredibly useful tool for planning your next trip. From getting ideas of things to visit, to finding out whether a particular hotel should be trusted – it's always a good idea to have a cursory look at TripAdvisor before going on any holiday.
That said, it's also important to recognize the nature and inherent limitations of any site that features user-generated reviews.
For starters, user reviews tend to be on the extreme side. This is because people with'average' experiences will tend not to leave reviews – they are more moved to if they have had either an amazing experience, or a substandard experience. And in fact, negative experiences tend to get more feedback than positive ones – which can lead to a somewhat negative impression of places that are in fact very good.
It's very easy to read a review on TripAdvisor that isn't flattering and to decide against staying in a certain hotel,or visit a certain landmark. Likewise, seeing a photo of a cockroach can also be very off-putting.
However,it's crucial to remember that even the best hotels in the world will sometimes have downsides and some people will find fault in everything they do. Judge from photos and try to be critical of the reviews you are reading.
On the other hand, it's also important to be careful of 'stooge' reviews that have been paid for by the company, or that the company has left themselves. Again, try to use a little cynicism when assessing reviews. These issues are both things that the service providers have to contend with and this has presented some new and unique challenges for the holiday and travel industry as a whole. You can help to address this problem by taking the time to leave honest, fair and balanced reviews after you have been on holiday!
Otherwise, for the discerning traveler who is interested in looking at pictures of the places they are going to be staying, getting tips and finding deals; TripAdvisor is a highly useful tool and one that comes highly recommended.