Investing in a camera doesn't just mean buying a new shooter – it means investing in a whole infrastructure and walled garden. If you buy a new DLSR, you'll need to buy new lenses, filters, cases and accessories, which means that once you make the transition to a new device, you'll probably want to stick with the same brand.
Bearing in mind that these top end cameras can also send you back $2K or more a pop and you have a very important decision on your hands – one that will seal your fate as a photographer. It pays to do your research…
This article will provide a run-down of the biggest camera manufacturers and will review one of the top offerings from each. Hopefully, this will help you to understand the differences between each manufacturer, so that you can eventually make the right choice.

Nikon
When it comes to professional digital cameras, two big names spring to mind: Canon and Nikon. These two are like Apple and PC, chalk and cheese. But both are very good. Both these cameras offer some of the very best models on the market, including the best lenses, flash systems and accessories. They've been honing their craft for years and whichever model you choose, you're in for a good time.
But when we're looking at which is better for you as a photographer, we need to focus on the differences rather than the similarities. Well, in terms of pure pixel density, it's the Nikon that has the edge. For instance, the excellent Nikon D800 will get you a whopping 36.3 megapixels. Compare this with the Canon EOS 5D Mark III in the same price bracket and you get a little more. That said, Canon have recently topped Nikon overall with their EOS 5DS model, so there are definitely high resolution options available here.
Nikon cameras also boast some nice extra accessories. For instance, the D800E has a special filter without anti-aliasing and other models such as Nikon D7100 and D3300 have no low pass filters too. Canon is lagging behind in this area and that makes Nikon a winner for astrophotography and other specialist imaging.
The Nikon D810 Review
If you're looking for Nikon's most top-of-the-range camera, then the Nikon D810A would be a good place to start. This is a 36 megapixel beauty and is the successor to the very popular D800 and D800E. The good news is that it has the best features of both, capturing detail beautifully and in incredible resolution. It has a wide sensitivity range for such a high resolution, great performance at buffer depths, lots of video options and great low-light autofocus. The only downside is that it lacks some color accuracy under certain conditions (and white balance can be a little warm) and it doesn't come with that useful low-pass filter anymore. You'll want to revert back to the D800E for that.
The D810A is a DSLR camera that is aimed specifically at astrophotography and otherwise boasts all the same features. Of course this illustrates a key point – there is no best camera, only the best camera for the job at hand.

Canon
So that's Nikon, what about Canon? Well, while we saw that Nikon has some distinct advantages over its main rival in the last section, we'll find out here that Canon is also not without a few tricks up its sleeve.
Canon has also generally been a little ahead of the crowd with things like its swivelling vari-angle monitor (though others are now catching up) and it has touch screen these days too. The Nikon DSLR range has yet to catch up in this regard.
Canon cameras also have great auto focussing. Canon's hybrid autofocus system for Live View and movie shooting offers a great solution to Live View compatibility issues found with DSLR cameras. The Canon 70D also has a more advanced Dual Pixel CMOS AF system which uses 80% of the sensor area for phase detection AF, prior to reverting back to image recording. So if you need to snap something quickly, perhaps Canon have the slight edge.
Canon is also generally a little ahead when it comes to video recording and has slightly better quality. These are the kinds of things that may have led Scott Kelby to famously switch to Canon.
Canon EOS 5DS Review
The Canon EOS 5DS is a true brute in terms of megapixels with 50.6 million in total. It's actually the highest resolution full-frame DSLR on the market. And if you get the 5DS R, you get anti-aliasing cancellation on top of that.
And despite the huge pixel count, there is very little compromise in other areas. Image quality is absolutely fantastic with minimal noise, a good dynamic range and more. It's not perfect though, with no WiFi and no Ultra HD recording. Despite these few shortcomings, this is the DSLR camera to beat for full-frame image quality.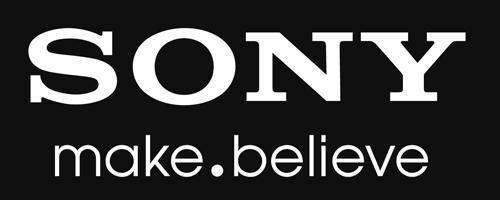 Sony
While Canon and Nikon may be the two 'big names' in DSLRs, Sony is not without its impressive models and can give either of them a run for their money. Their A7R II for instance actually has a higher resolution that Nikon's best offering and the company are well known for technical wizardry in general.
Still though, this is a company that's a jack of all trades and in many respects it shows. While these cameras are fantastic on paper, the selection isn't quite as wide as for the other two players and often the eventual image is just slightly behind. There also isn't quite so much support in terms of accessories or even just community. If you're going to spend a few thousand dollars on a camera, it may make more sense to pick one of the big two.
Sony Alpha A7R II Review
It's not the catchiest name in the industry but the A7R Mark 2 is one of Sony's top cameras and boasts a very high resolution (42 megapixels), 4K video, a great screen and the broadest coverage of any A-mount lens via an adaptor. This is the most premium mirrorless camera from a mainstream manufacturer and benefits from all of Sony's fancy tech wizardry. That said, there's no touch sensitivity in the screen which is a little odd and it's not side hinged. The menus also leave something to be desired. There are plenty of shooting modes too and slow-mo video for those who enjoy that sort of thing. Unfortunately though, the image quality isn't quite up to par with the best from Nikon or Canon overall.

Samsung
When you think Samsung, you probably don't think of them as primarily being a 'camera' manufacturer. These days, the popularity and ubiquity of their 'Galaxy' phones has made them synonymous with that industry.
But then again, you're probably at least aware that the company do cameras. And seeing as the cameras in the Galaxy S6 and Note 5 are so good, maybe you've considered that this may be something they can do quite well.
Broadly, these cameras are aimed at the casual user who wants to be able to snap good pictures but who doesn't necessarily want anything too complicated. So if your business relies on your photography, or if you are interested in becoming a pro photographer, Samsung probably isn't the right manufacturer for you. That said, these aren't bad cameras and they do have some unique features in many cases that make them a good bet.
Certainly there's nothing here that's going to offer 50 or even 36 megapixels – but that's okay. Samsung make casual cameras and they make semi-pro cameras for those who want high detail without the fear of lenses and macros and shutter speeds.
Samsung Galaxy NX and NX1 Review
For those looking for the best that Samsung has to offer, the Galaxy NX and Samsung NX1 are the top picks. The Galaxy NX retails for around $950, so it's still not a 'high end' camera. For that though, you get a 20.3 megapixel camera (using an APS-C sensor) with 3.06x digital zoom and impressive image quality at mid-to-low ISOs.
As for the NX1, this is basically the Galaxy NX but with slightly higher specs. Samsung consider this the first 'pro-level' NX series camera and they've thrown even more features and specs at it to try and win over more serious photographers. You get everything you do with its little brother, but there's a 28.2 megapixel sensor and a 3.13x zoom. This is actually now the highest pixel count for any APS-C format compact system camera. What's more, you get back illumination to help remove noise, no anti-aliasing or optical low-pass filter (to help improve resolution), a Nikon D4S-beating 15 FPS continuous shooting rate and 4K video recording. All in-all, pretty not bad and possibly enough to prove some Samsung-doubters wrong. The ergonomics have also been designed to be a little more DSLR-like making this a fairly okay transition camera for those building up to their first real shooter.
Conclusion
To conclude then, Canon, Nikon and Sony all make fantastic high-end DSLR cameras, with Canon and Nikon having the slight edge at the moment. If you want the highest spec camera of all, then the Canon EOS 5DS is probably your best option. But no matter what model you go for, anything from either of these two giants will be a good buy!
Source: Digitalphotoshack.com