As we have previously discussed, technical SEO is becoming increasingly important to website owners and webmasters. Alongside traditional SEO, websites that embrace both sides of optimization boost their chances of better rankings on search engines. That said, how does technical SEO work in the real world and what solutions are driving its growing popularity? 
In the following article, you can read about technical SEO services that should be on your radar for optimizing your websites. However, it is first probably best to have a refresher on what exactly technical SEO is and how it is different to regular SEO.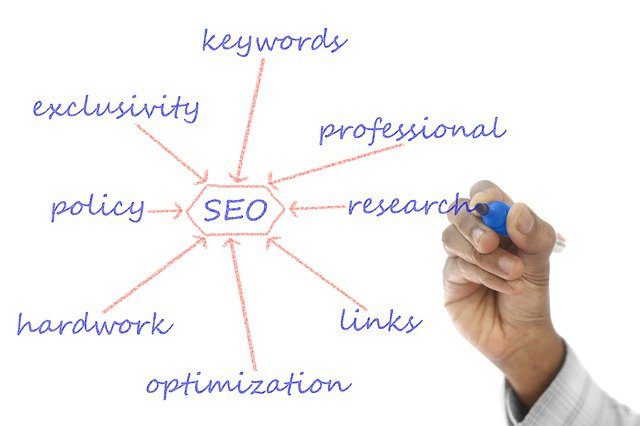 What Is Technical SEO? 
Whereas normal SEO works to optimize website content to better appeal to search engines, technical SEO ensures the architecture of the site is optimized. Think of your website like a house, the content and normal SEO is the furniture and design, whereas the technical SEO is the foundation, the pipes, electrical wiring, and construction.
SEO is still absolutely fundamental to your optimization strategy, but technical SEO is also becoming increasingly important to digital marketers. With both types of optimization working well, a website is much more likely to stand out from the crowd and achieve better search rankings.
Best Technical SEO Solutions 
Like content-related SEO, you can approach technical SEO as a lone wolf and try to implement a strategy by yourself. Still, like many webmasters who use SEO learn, it's sometimes best to have a helping hand. Luckily, there are numerous technical SEO services available that can help boost your optimization.
Below are some of the best:
Google Search Console 
Let's be honest, when people talk about "search engine optimization," what most mean is "Google Search optimization." In other words, Google Search is the dominant tool in the world of search. When websites optimize, it is to rank highly on Google's service. Yes, other search engines are important, like Microsoft Bing, but Google Search is the place to be.
With that in mind, Google Search Console is a good starting point for your SEO strategy, including technical SEO. Because the Search Console has a direct link to Google, it is an ideal tool for tapping into search analytics and metrics.
Tools available on Google Search Console include reports through Analytics highlighting website location, clicks through Google Search, and impressions. The service also sends notifications when it detects problems with a website, allowing you to manage technical issues more efficiently.
Of course, the one big caveat when using Search Console is it is solely for Google's platform. You shouldn't be outright ignoring other search engines, and this tool won't help you optimize for those other services.  
Screaming Frog
If you've taken some early steps into the world of technical SEO, you may have already heard of Screaming Frog. It is among the most popular technical SEO tools thanks to its long list of features. At its core, Screaming Frog is a crawling tool that extracts data and provides auditing features.
What sets it apart from many other similar solutions is its extensive list of SEO tools. It can look through meta keywords, descriptions, page titles, response codes, URLs and more. Simply put, you can check off most of your technical SEO needs on one solution, helping you to understand what is missing or not functional on your website.
In a world of ongoing connectivity and push towards cloud solutions, Screaming Frog is an outlier. It is not a cloud tool but instead requires webmasters to download a program on their PC. It works across Windows, MacOS, and Ubuntu. Whether a lack of cloud support may not matter to many users, it probably will be an issue for some.
Ahrefs
Ahrefs is an interesting SEO tool because instead of looking inwards, it projects outwards. It does not audit your website per se, instead it focuses on checking the websites of your competitors. Ahrefs returns information highlighting how rivals are performing and the things they do well to rank higher than you.
Furthermore, the tool will recommend actions you can take to close the gap with better performing competitors. Ahrefs achieves this by analyzing backlinks, allowing you to get an enhanced off-page technical SEO experience. It is worth noting the service boasts the largest library of live backlinks in the world.
Beginners to the world of SEO may be instantly put off by Ahrefs. It has a confusing UX and is not geared towards newcomers to optimization. If you are willing to ride the learning curve, it is a powerful tool, but many beginners will probably seek out more user-friendly alternatives.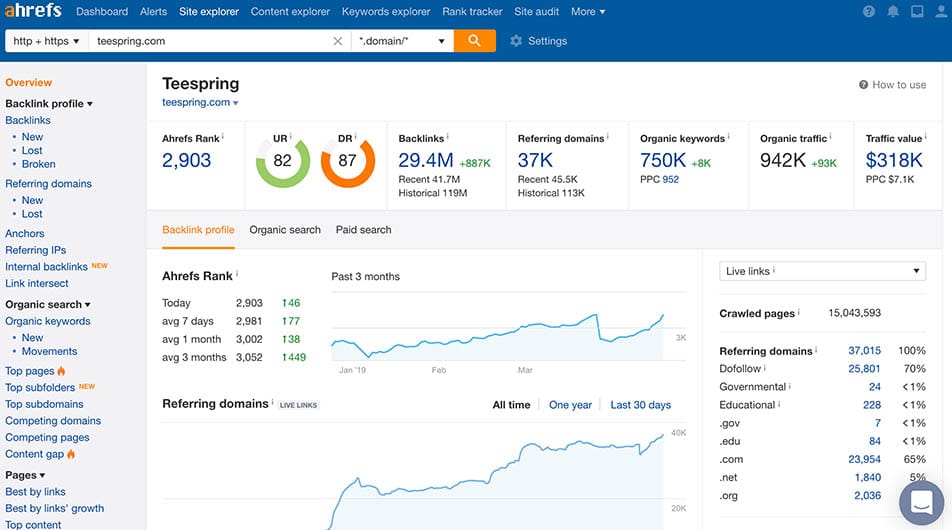 Moz Pro 
We've arguably left the best until last because many technical SEO professionals swear by the power of Moz Pro. Certainly, this is amongst the most complete optimization tools available. Fundamentally, Moz Pro is a technical SEO audit tool that is known for a strong feature set and excellent support.
Users can tap into strategies on optimizing their website structure to find the pages that need work. Once an audit is complete, Moz Pro recommends actions to help pages reach their maximum potential. Thanks to prioritized recommendations and custom reports, you avoid wasting time on searching through data you may not need.
In fact, perhaps the biggest problem with Moz Pro is there are simply too many features. For the technical SEO pro, this is like Disneyland. For the beginner, it is easy to get overwhelmed by the scope of Moz Pro.  
By Luke Jones