Since 2004, Strictly Come Dancing has heralded the transition of the seasons, and for many people, it is the start of the build-up to Christmas. This year, we're all in need of a bit of sparkle in our lives, and despite some initial rumours that this year's series would be cancelled, the BBC has delivered a highly entertaining show to our screens, while navigating the unique challenges that 2020 brings.
It certainly looks a little different to previous years, for obvious reasons, and the series will finish after nine weeks instead of the usual thirteen. Here, we look at the ways the producers of Strictly have given us something to look forward to each weekend as the nights get colder and darker.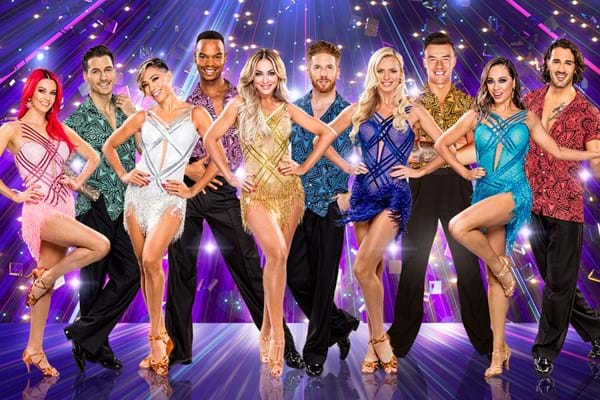 The Group Dances
To the untrained eye, the Strictly group dances might look like a social distancing nightmare! However, they were recorded in advance over the summer, with strict COVID-19 protocols in place.
The professionals and crew members involved all spent 2 weeks self-isolating in their own homes, during which time they all had to take 2 tests for COVID-19. Once all the negative test results had come back, they then moved into a hotel (with no other guests) in Elstree near the Strictly studios and lived and worked together as a household for the 4 weeks of filming.
The Couples
Each Strictly couple has formed a support bubble with their dance partner. In practice, this means that one half of the dance partnership lives alone, and the other continues to live with their household. They were all tested twice before forming their bubbles. Being in a bubble allows the dance partners to have close contact – unavoidable when dancing together!
The couples follow Government guidance on social distancing with everyone outside their bubble, and each bubble is exclusive.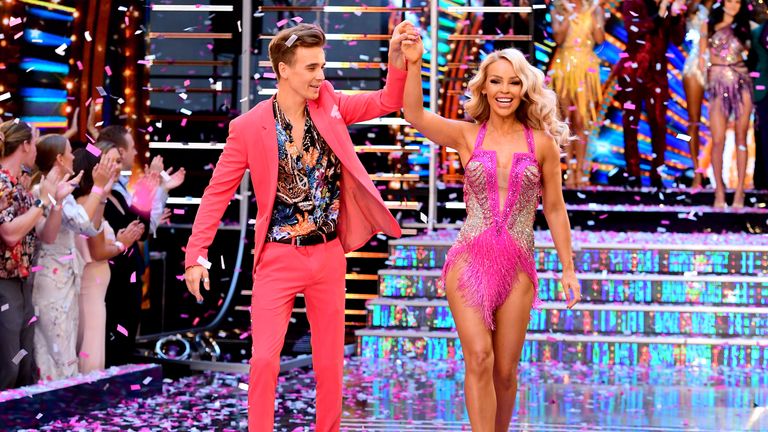 The other protocol in place is the use of 'Close Contact Cohorts' – a TV industry protocol that has been adopted since the start of the COVID-19 outbreak. Each couple has formed an exclusive Close Contact Cohort, which also means they are regularly and routinely tested for COVID-19.
If anyone develops symptoms or has a positive test result, they will are sent home to self-isolate, as is anybody in their support bubble or Close Contact Cohort.
When professional Katya Jones tested positive, despite being asymptomatic, it meant that both she and her dance partner Nicola Adams had to self-isolate and leave the show, even though Nicola tested negative.
This put an end to Strictly's first-ever same-sex couple. Both partners were devastated, with Nicola saying at the time: "I'm gutted to be out of the competition but in these unprecedented times, and as frustrating as it is, the Covid measures in place are to keep everyone safe, and I'm doing what I can to help. I'll be spending the next 14 days isolating so I'd like to apologise in advance for the ridiculous amount of TikToks I'll be posting in my new-found free time when I'm not gaming!"
As a result of the protocols in place, many of the celebrities and professionals have no contact with their loved ones – cue emotional video messages each week! The professionals Janette Manrara and Aljaz Skorjanec, a married couple, have been unable to have contact since filming began due to these protocols. Poor Aljaz is now at home on his own after leaving the competition following his elimination with partner Clara Amfo.
The Judges and Presenters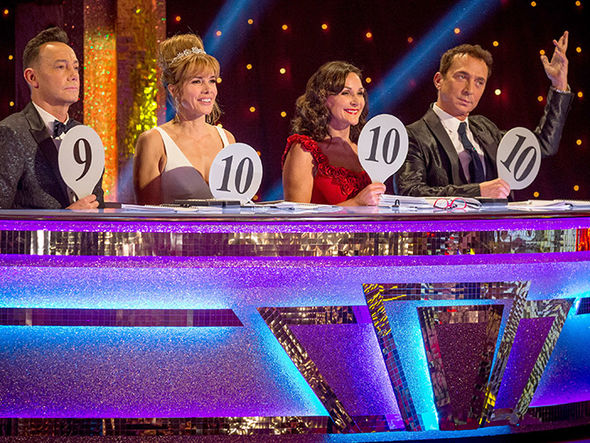 The judges and presenters are not wearing masks, but that's because they are following strict social distancing rules. Each judge has their own separate pod instead of one bank of judges so that they can maintain two metres' distance, and similarly, the presenters Tess and Claudia do not come into close contact.
This year, as Bruno Tonioli has been unable to travel between the US and the UK due to COVID concerns, there have only been three judges – head judge Shirley Ballas, resident baddie Craig Revel-Horwood and Motsi Mabuse. Bruno does join the judges via video call each week for a round-up of the week's dances but is not part of the panel.
When Motsi had to make an emergency trip to Germany, veteran professional Anton Du Beke stepped in during Motsi's self-isolation period – and proved to be a hit with the fans!
The Audience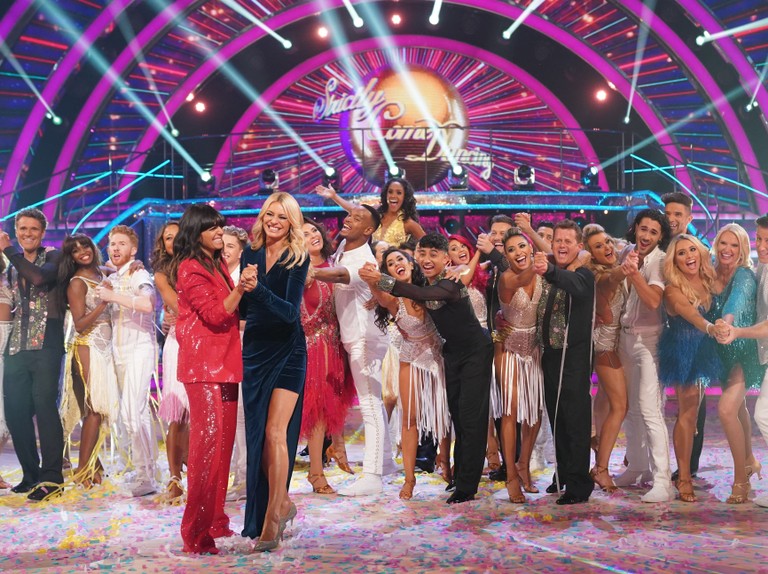 The series opened in October with a limited live studio audience, with all audience members required to wear face masks, and tickets allocated in groups of 4 to allow social distancing. However, that quickly changed with the announcement of the second English lockdown starting in November, with the only audience being the other couples and crew.
After the lifting of the second lockdown, there are rumours that a live audience may return for the semi-final and final, but nothing has yet been confirmed by the BBC. Watch this space!
The Graphics
For the first time, the show has used augmented reality to bring the set to life, meaning fewer props are required. It has certainly divided opinion – if you didn't see Billy Bailey and Oti Mabuse's Dr Doolitte-inspired dance on Halloween go and check it out on the iPlayer NOW – they were joined at the end by a giant CGI elephant. While most viewers realised that it was the result of special effects, others took to social media to express their alarm at seeing a real elephant on screen!
And despite the traditional pilgrimage to Blackpool's Tower ballroom being cancelled this year, the producers, cast and crew brought a touch of the seaside to the Elstree studios this year in Blackpool week, again using clever graphics to create Blackpool-themed sets.
Keep Dancing!
We have to hand it to the BBC and the producers, crew and cast of Strictly 2020 – they have navigated seemingly impossible restrictions to create a TV show that's been entertaining and heart-warming, not to mention the very high standard of dancing. We're so happy that they managed to…. Keep Dancing!
Written exclusively for our company by Sally Wood
Source – CoolMambo.com