So, what will 2017 bring as far as makeup trends go? We probably aren't to the point in the future when makeup trends will be modeled after Capital residents in The Hunger Games , there are some pretty unusual makeup trends that could becoming up in 2017. From unusual colors and styles, to brand new and quite unusual, here are some of the things you might see in 2017 when it comes to makeup, taken from exhibitions like the New York Fashion Show and advice from makeup professionals around the world.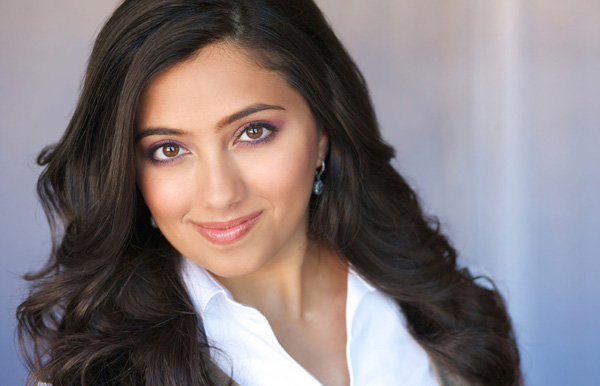 The Conservative Makeup Trends
We will start with the more conservative makeup trends. While there are definitely some interesting makeup styles that have been showcased at various fashion shows and events, there are also some more conservative styles that are worth taking a look at – particularly if you don't think that you would look good wearing one of the wild and crazy styles.If you like wild, we have listed the wild makeup trends of 2017 below.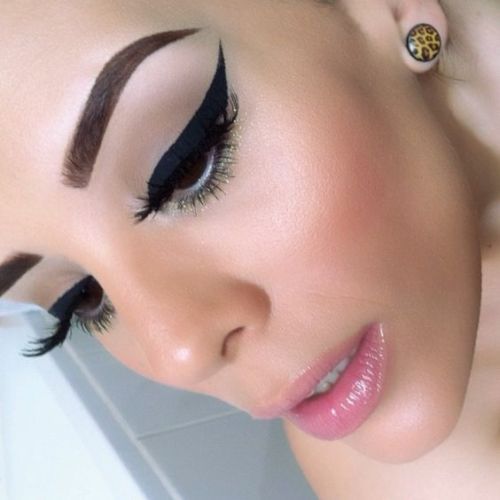 Blush for Winter Cheeks
J.Crew went with an interesting look at New York fashion week. Perfect for the holiday season, the makeup trend for some designers was blush that made models look like they had just come in from a very blustery winter day. Of course, rosy cheeks are one of the most attractive features that female models can have anyway and the clothes just made it better.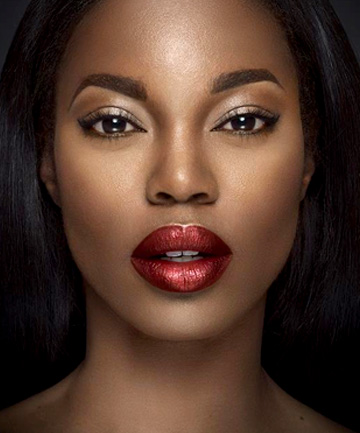 Lip Accents from the 90's
Another interesting look the designers went with at Marc Jacobs was a plum and black combination that was reminiscent of the 1990's. Flashy berry lips at Carolina Herrera was another 90's style that the great in retro applications that made it seem like the designer was giving attribute to 1990 to 1995 makeup fashions – so if you want to go retro this year, feel free.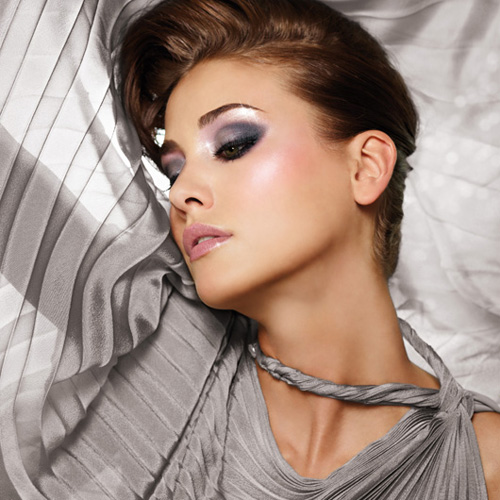 Metallic Eyeshadow
Metallic eye shadow isn't a new thing. But this year, not only are makeup artists going with metallic – they are going specifically with bronze. If your skin tone can handle the bronze eye shadow,then you should definitely try it out because it looked great on models at New York fashion week giving each face a warming look and often paired with the 90's slip accents that we just discussed.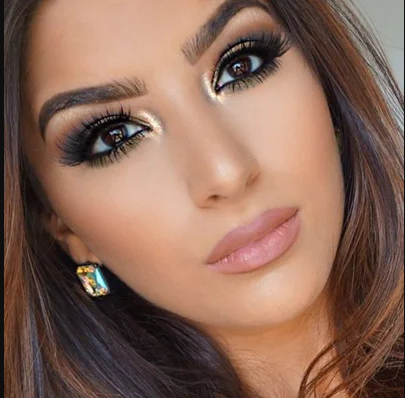 Smoky Eyes
Smoky eyes is another trend this year and one of the best conservative trends in our opinion. Although it can be overdone, smoky eyes can look terrific and it doesn't really require very much makeup so you have a minimalist approach to create a terrific eye accent they can go with all kinds of different outfits and hairstyles.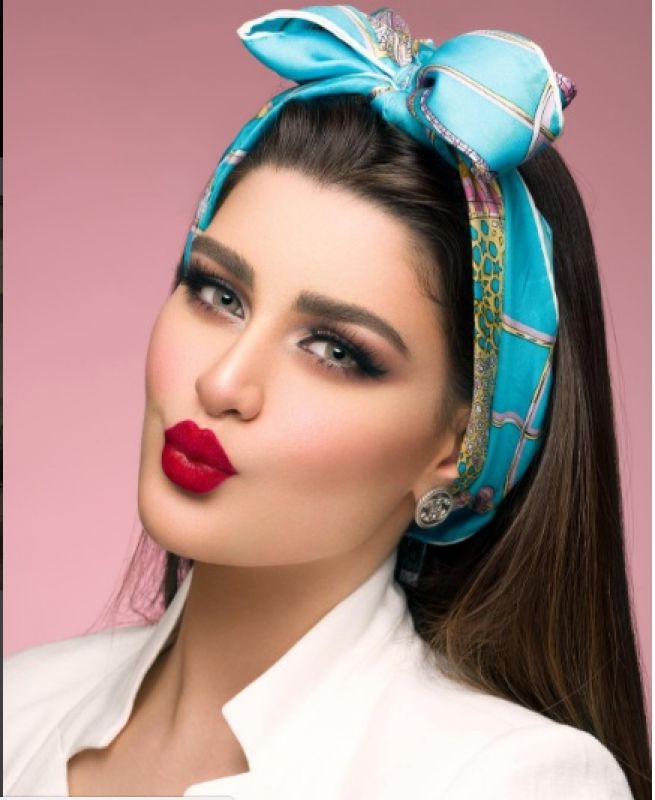 Skin, Eyes & Lips
Another trend that we saw at New York fashion week was to soften the eyes and plump up the lips and then make the skin shine. This is especially true at Dolce & Gabbana, because of the products that they had rolled out. They combined them with great hairstyles that featured headbands and scarves.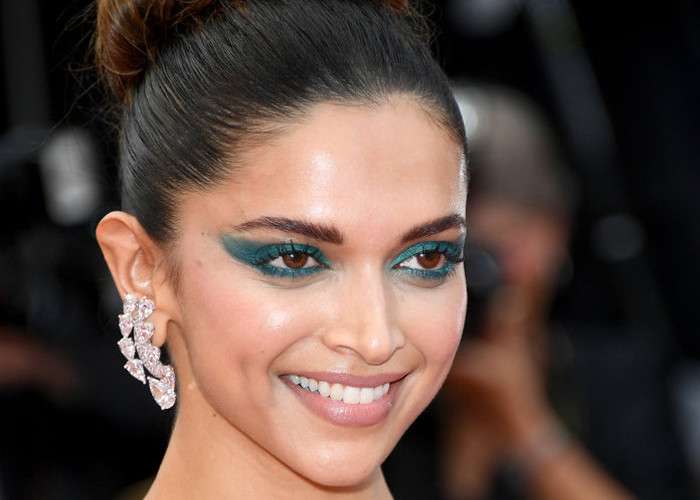 The Wild Fashion Trends
Now we are going to discuss some of the more wild makeup trends that have been seen at New York fashion week and other fashion shows around the world. These may not be for everyone. If you don't like people staring at you, you are probably going to want to go with the more conservative look the for those who appreciate being on center stage, these looks might be just what you need.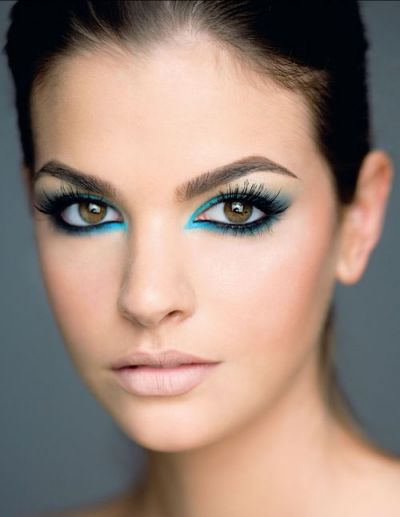 Bandit Blue Eyes
Chanel's All Blue Rhythm Collection was one of the most interesting looks. It was basically just as it sounds – a bandit mask painted in blue that stretched from the end of each eye, narrowing in the middle where it met the nose. It was definitely an interesting look.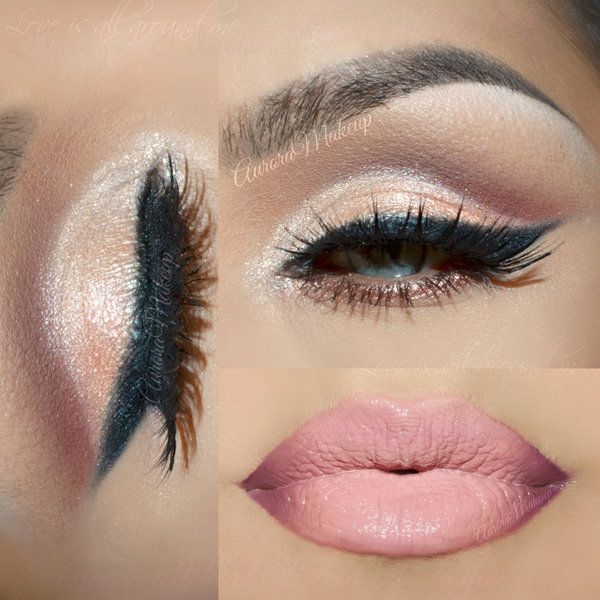 Two-Tone Lipstick
At Miu Miu the two-tone lipstick style was created by Guido, Redken's Global Creative Director. This was another fascinating and wild look, incorporating two completely different tones of lipstick on the same pair of lips. While this may not work for every model, it definitely worked at Miu Miu.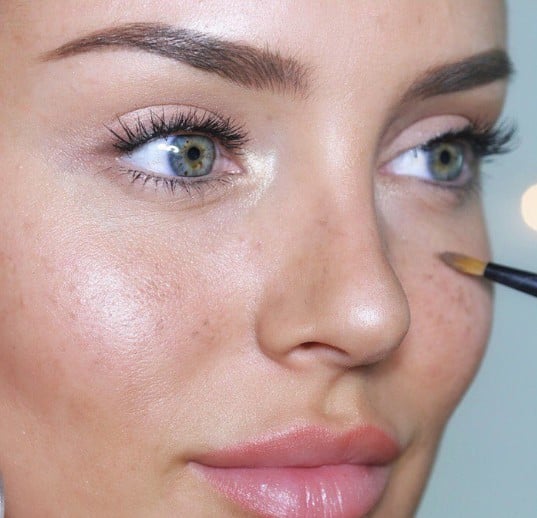 False Freckles
False freckles were also another book that usually don't think of when it comes to makeup. It happened at Emmanuelle Ungaro, and is said by fashion experts to be one of the definite makeup trends for spring and summer of 2017. Makeup artist Lucia Pieroni created the look at the fashion show.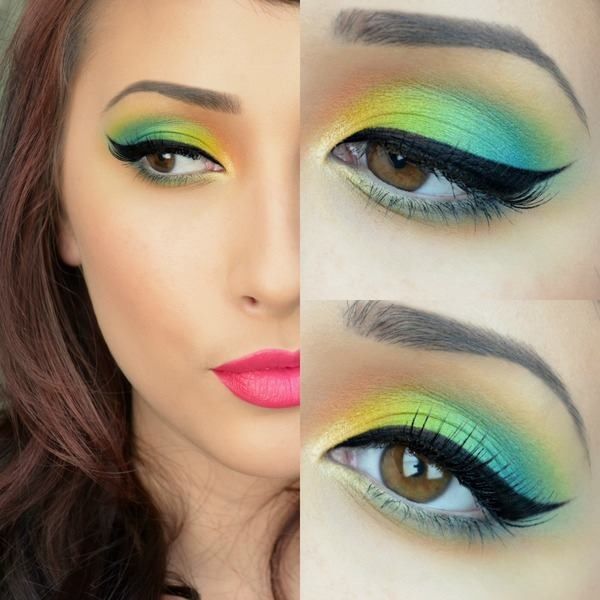 Tropical Eyes & Cheeks
You might remember tropical makeup around the eyes and on the cheeks from the 70's. Well, it is back and it looks better than ever. It could be seen at Alexis Mabille, one of the premier fashion shows in Paris, and it featured bright colors that created a tropical theme that made you think of beaches and barefoot walks.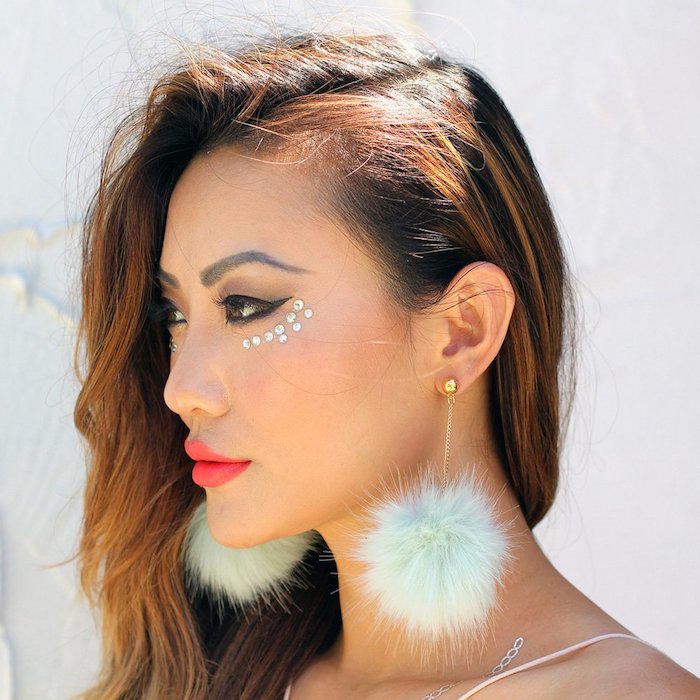 The Tribal Look
There was also a great look at Missoni that was being described as a tribal look with some sport thrown in for splash. It featured cyan, turquoise, yellow and white. This was definitely an interesting look but you can bet that you will see it more and more in 2017 because it looked great at the fashion show.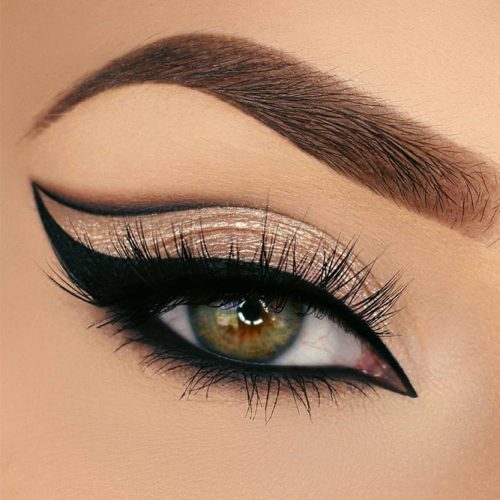 Graphic Shapes for the Eyes
The eyes were created into interesting,graphic shapes for this next trend and while this is another makeup scheme that may not be right for everyone, the people who can pull it off look amazing especially if they can get the hairstyle and outfit right.
Visit our website https://www.forbeautyandcare.com/