A friend recently recommended James Clear's book Atomic Habits to me after I admitted that I'd been struggling with creating routine and order in my life since the start of the COVID-19 pandemic, both on a work and personal level.
I'm generally skeptical of 'self-help' books, but I absolutely loved this book. It's incredibly well written – in fact, to me, it reads like a novel.
Here's what I learned from reading the book, and some of the changes I implemented as a result.
The Background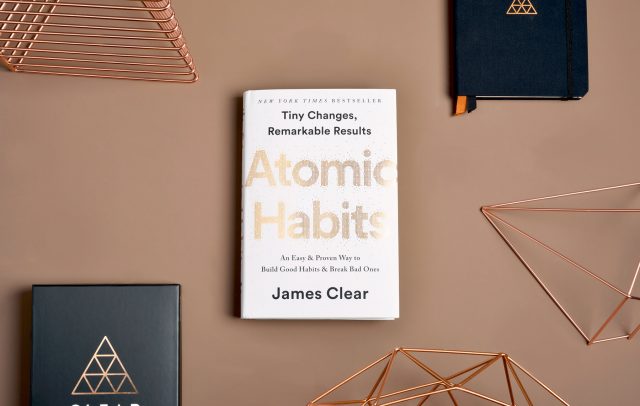 James starts the book with his own story – how he nearly died after a serious baseball incident in high school and rebuilt his life, one small habit at a time.
The book centers around building and maintaining good habits, and breaking bad ones. It works on the principle of the accumulation of marginal gains – small changes that may seem insignificant in themselves, but when accumulated, they compound to deliver noticeable and significant results.
"An atomic habit is a little habit that is part of a larger system. Just as atoms are the building blocks of molecules, atomic habits are the building blocks of remarkable results."
I loved James's references to the marginal gains tactics used by Dave Brailsford, the performance director of Britsih Cycling, who made a succession of small adjustments in all areas of the team's training, performance, equipment, support. Within 5 years, he had taken the team from obscurity to winning 60% of the gold medals at the Beijing Olympics, followed by ( Olympic records and 7 world records at the London 2012 Olympics, with Bradley Wiggins becoming the first Britsh cyclist to win the Tour de France. I love watching cycling, and I'd be fascinated by the British Team's progress.
I knew that I was in for a really compelling read at his point!
The Three Layers of Behavior Change
Next, James outlines what he calls the 'three layers of behavior change':
Outcome Change – this is concerned with changing your results. Most of the goals we set are associated with this level of change.
Process Change – this is concerned with changing your habits and systems. Most of the habits we build are associated with this level.
Identity Change – this is concerned with what you believe about yourself.
Focussing on your beliefs about your identity, who you wish to become, can incredibly powerful. Defining yourself as a non-smoker, or a runner, rather than as someone who is trying to quit smoking, or trying to learn to run, means you've already made the mental shift, and by changing your underlying beliefs, you can change your habits, and ultimately your results.
"It is a simple two-step process: Decide the type of person you want to be. Prove it to yourself with small wins."
This resonated with me. I had never been a runner, in fact, I always said "I'm not a runner." My narrative changed when I decided to follow the Couch to 5k running program and trained to run 3 miles without stopping. That reframed my perception of myself – and I started to say "I am a runner."
The 4 Step Model of Habit Building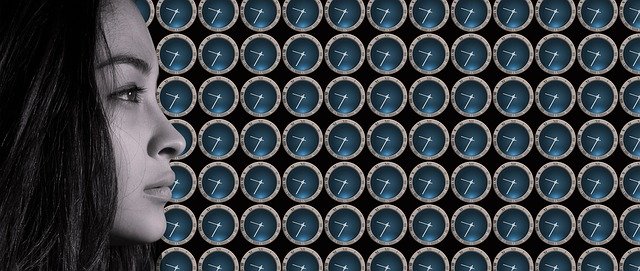 James moves on to the process of building habits, which he divides into four steps:
Cue – this triggers your brain to initiate a behavior and predicts a reward.
Craving – this is the motivational force behind the habit and gives you a reason to act.
Response – this is the actual habit you perform. If it requires more effort than you are willing to expend, you won't do it.
Reward – the end goal of every habit.
These 4 stages can be described as a feedback loop – the cue triggers a craving, which motivates a response, which satisfies the craving and ultimately becomes associated with the cue.
The 4 Laws of Behavior Change
James provides a framework for creating good habits and breaking bad ones, which he calls the 'Four Laws of Behavior Change'
1st Law (Cue) – Make it Obvious
2nd Law (Craving) – Make it Attractive
3rd Law (Response) – Make it Easy
4th Law (Reward) – Make it Satisfying
If you eliminate the cue, your habit will never start. If you reduce the craving, you won't have the motivation to act. If you make the behavior difficult, you won't be able to do it. And if the reward fails to satisfy your desire, you'll have no reason to do it again in the future.
I found this really helpful because when I started working from home after the lockdown, I started paying regular visits to the kitchen for snacks, and ended up eating way more than usual.
I analyzed this behavior using James's framework and realized that my craving wasn't because I was hungry, but because I needed a screen break. When I was working in my company HQ, I had plenty of opportunities for screen breaks – I would take a walk to discuss something with a colleague, get a glass of water.
I realized that I could find different ways of satisfying my craving for a break – stepping outside to look at the garden, taking a 10-minute walk around the block, and started using these as alternative ways of satisfying my true craving. I also put the cookies far out of reach, which helped!
The Habits Scorecard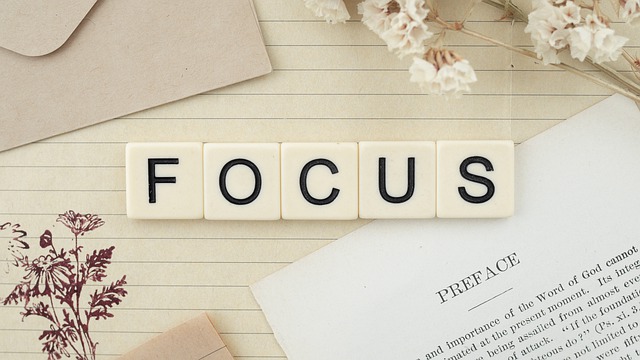 You need to be aware of your habits before you can change them. The 'Habits Scorecard' is an exercise you can use to become more aware of your behavior, by rating your habits as positive, negative, or neutral in terms of how they will impact you in the long-term.
"If you're having trouble determining how to rate a particular habit, ask yourself: 'Does this behavior help me become the type of person I wish to be? Does this habit cast a vote for or against my desired identity?'"
This made me think about the habit I'd got into – having a glass of wine each evening when I finished work, to help me 'relax'. I knew it was affecting my sleep, and my weight, and I didn't want to be the type of person who drank every day. I looked at replacing this habit with another – so I started going for an evening walk to de-stress at the end of the working day. It's now a habit I really enjoy and helps me to draw a line between work and home life.
Building Good Habits
I found this statement incredibly illuminating:
"Many people think they lack motivation when what they really lack is clarity."
This really resonated with me because I've often thought that I wasn't motivated – saying things like "I really should tidy my office" or "I really should do some exercise."
James' approach is to use the following framework:
I will [BEHAVIOR] at [TIME] in [LOCATION].
So instead, I started saying:
"I will tidy the bookshelf at 1 pm in my office."
"I will run for 30 minutes at 7 am in the local park"
It really worked. I use this approach regularly and I seem to achieve much more.
Habit Stacking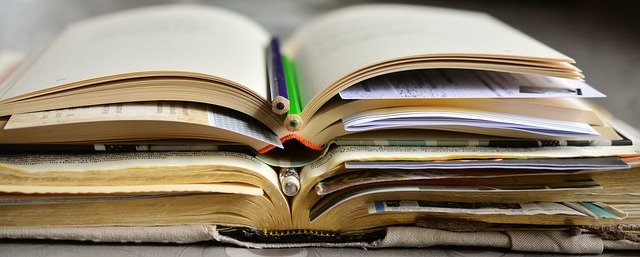 Habit stacking is an interesting approach and one that I've really benefited from. It involves identifying established habits, things that you do regularly, automatically, without thinking, and then 'stacking' new habits on top of them.
So, it could be 'after I brush my teeth' or 'when I pour my coffee in the morning, I will…'
Another one of my vague aims had previously been "I really should read more business books."
I decided to 'stack' this with my existing habit of having a break for my morning coffee. I committed to reading 15 minutes of a business book on my Kindle while drinking my morning coffee, instead of mindlessly scrolling through social media. 4 weeks later, it now feels automatic to me.
Starting Small
This is the key to forming atomic habits – starting small, breaking challenges into bitesize chunks so they seem easy and achievable. It's a great way to stop you from procrastinating, something we're all guilty of.
James looks at this in terms of "gateway habits"
"Your goal might be to run a marathon, but your gateway habit is to put on your running shoes. That's how you follow the Two-Minute Rule."
Summary
I've only scratched the surface of this brilliant book, but I hope I've inspired you to find out more.
I'd recommend you head over to www.jamesclear.com where you can find out more about James and his writing. There are links to vendors of his book, and details of how to access his free companion guides and trackers when you've bought the book. He also has an excellent 3-2-1 Thursday Newsletter, and I'd recommend you subscribe to that too.
Written exclusively for our company by Sally Wood
Source: CoolMambo.com