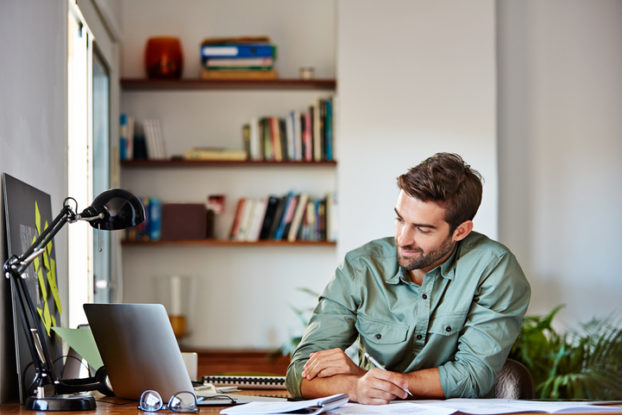 Many people are working from home these days. Some employees telecommute for their jobs, but others are self-employed freelancers, entrepreneurs, independent contractors and consultants. Running a home-based business means freedom and flexibility, but it also means putting in the hard work to make the business grow.
A home-based business doesn't flourish overnight unless you have a product that goes viral. It takes work to build a clientele and prove your brand in the competitive freelance market.
What kind of home-based business can you have? It can be any product or service that a big company offers. It simply means that you're running it from home without a big staff or overhead, and you are in charge. Some jobs that come to mind are creative skills like writing and designing, post-production video, blogging, social media consultancy, handmade crafts or teaching music lessons.
If you don't have a specialized skill like one of the above jobs, you can provide everyday services like pet sitting or house cleaning. Being a pet sitter has many advantages, such as setting your own schedule and prices. You can set the size, age, and other pet preferences that work for you. If you're an animal lover, pet sitting is a stress-free way to make money and spend time doing what you love with great company.
Running your own business means you can set your own hours and rates. It might be tempting to charging less initially to attract clientele, but be cautious about doing this long-term. Not only is it detrimental to your success, but it also deflates the market rate and causes the rest of the industry to suffer. Once you charge low, clients will expect to get a deal, and it'll become difficult to move out of the "cheap" range. You can slowly and gradually raise your rates to avoid the shock of a sudden price spike. If you're providing a great service and building relationships with your clients, then you'll be irreplaceable.
The hard part is finding those clients to begin with. Since there's a website/job board for just about every type of freelance job, you can post or reply to ads online. Try Fiverr, Thumbtack and Task Rabbit for service-based or project-based work.
If you're offering a creative service, you'll need to show a portfolio. Your portfolio can be filled with practice projects showing your graphic design or writing skills. You can also use Fiverr to offer inexpensive design work for your portfolio, or offer freebies to friends so that your portfolio shows a variety of brands.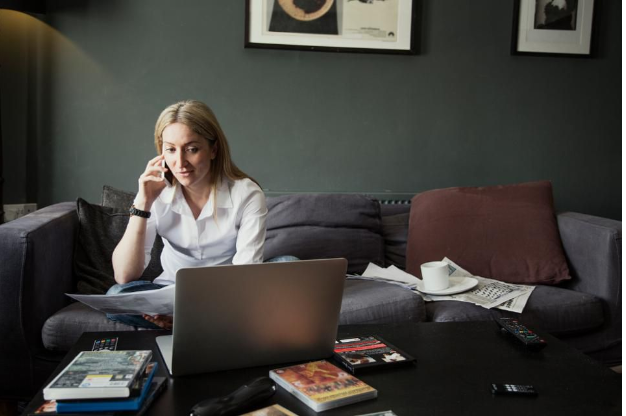 The other hard part about working from home is staying disciplined and productive. Just because you get to work in your pajamas and not commute doesn't give you an excuse to be lazy. Treat your home business like an office job. Wake up at the same time everyday, get ready, eat breakfast, and work in a designated spot. Your office should not be on your bed , but in a separate room like a dining room or balcony. The fewer opportunities you have to snooze, the better. Take a lunch break in the middle of the day, and sign off at the end of the day.
As your start your business, look into using these free or low-cost tools :
Paypal for payments
Mailchimp for email marketing
Hootsuite for social media management
Wrike for project management
GoToMeeting or Skype for video conferencing
Your payments can come in any form: direct deposit, checks, cash, or Paypal. But make sure you're able to track the payment, and keep a spreadsheet of your earnings each year. Since freelancers use a 1099 for taxes, your taxes won't be deducted like they would by an employer. You'll want to set aside 25-30% from each payment for your taxes. Another option is to become an official business .
Congratulations! You've made the decision to be your own boss. Now put pedal to the metal and start working your tail off. The effort will be worth the reward once you get into a flow and start seeing results. Most importantly, don't give up your dream.
Article Credit: Amy Coullett
Visit our website https://www.forlearningminds.com/