Sport racing can be quite a big deal, and some cars are designed for such purposes. These cars have the horsepower and turbo speed to go as fast as you would need them in any race. However, picking the wrong one comes easy without the right information.
In this review, I would bring five of the best cars you could use in sports racing. So, instead of making an uninformed choice, you should check this out!
#1: Mazda MX-5 Miata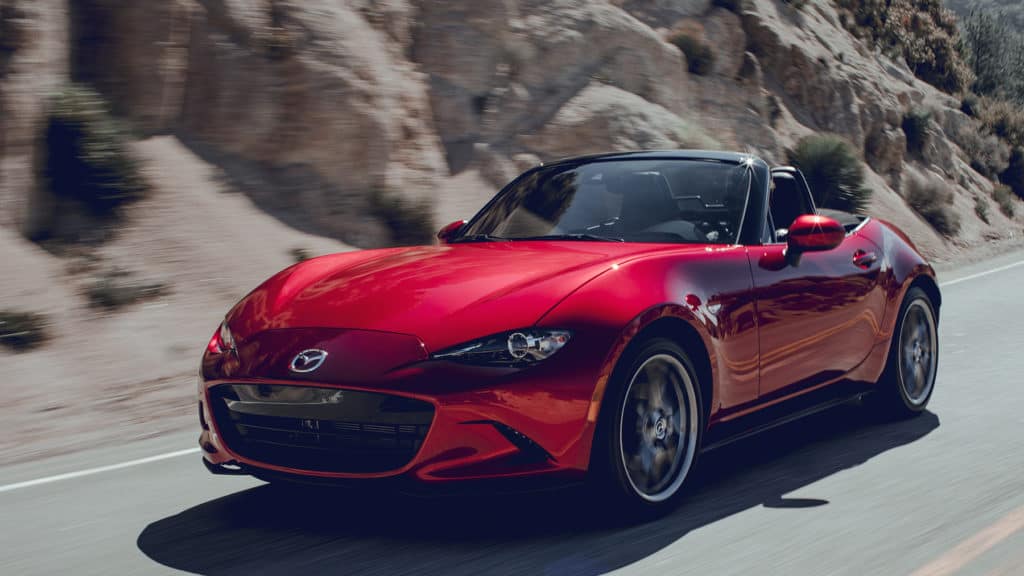 The Mazda MX-5 Miata was first introduced to the sporting scenes in 1989. Several drivers all around the globe have chosen this sporting automotive over again because of its rewarding features. The latest model of this car has a playful chassis, and you may find the engine pretty ready for a rev.
Well, that's not all!
With the Mazda MX-5 Miata, you also get something you don't find easily. Instead of the conventional computer automated sporting cars that have taken charge, you get an analog design. This gives a sports racer the flexibility to maneuver their way to the top of the game.
Some may say this isn't a practical sporting car but checking the specs, and you could have a change of heart. This is one of the most affordable four-wheeled driven sports cars you could find.
Well, here are more on the specifications of the Mazda MX-5 Miata:
Horsepower: 181hp/7000rpm.
Compression ratio: 13:1
Fueling system: Electric controlled fuel injection.
Fuel capacity: 11.89 gallons
#2: Toyota Supra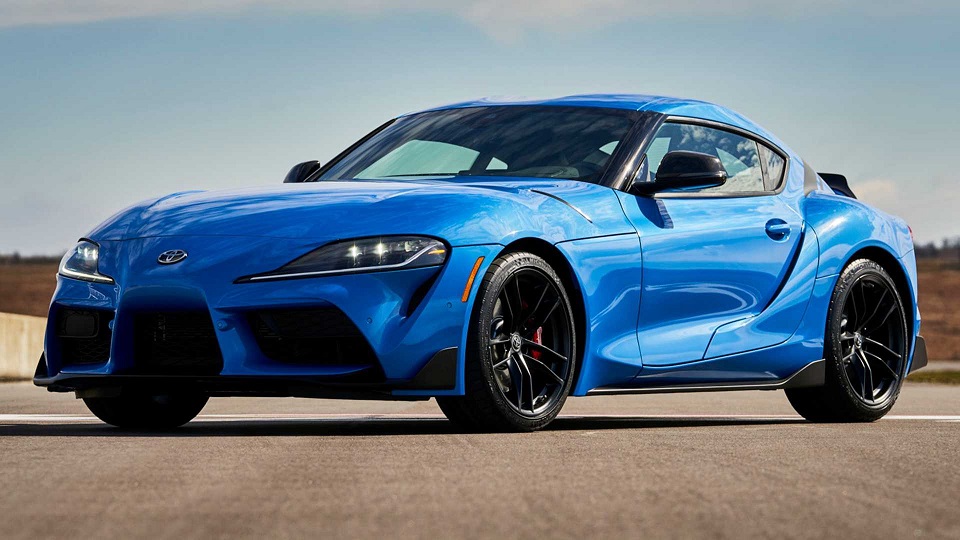 The legendary Toyota Supra comes with excellent sporting performance. It is designed with a hooded frame and a turbocharged six-cylinder engine. As a sporting car, the Toyota Supra comes with a 335 horsepower enabled engine.
When it comes to maintenance and fuel consumption, the design is regarded as being somewhat conservative. This means, during long-distance races or journey, the amount of resources consumed doesn't go overboard.
However, people like to go for the new BMW Z4 when it gets down to the two being compared side by side. They claim the BMW Z4 is a drop-top sports car. Still, they share a similar amount of powertrain and underpinnings.
Still, the Toyota Supra has a bit more personality than the BMW, which makes it a rather distinguishing factor.
Here is a tabular comparison between the BMW Z4 and the Toyota Supra:
| | | |
| --- | --- | --- |
| Specification | Toyota Supra | BMW Z4 |
| Vehicle type | Rear-wheel-drive, 2-passenger, 2-door coupe | Rear-wheel-drive, 2-passenger, 2-door convertible |
| Engine type | turbocharged and intercooled DOHC 24-valve inline-6, aluminum block and head, direct fuel injection | turbocharged and intercooled DOHC 24-valve inline-6, aluminum block and head, direct fuel injection |
| Displacement | 183 in3, 2998 cm3 | 183 in3, 2998 cm3 |
| Power | 335 hp/ 6500 rpm | 382 hp/ 6500 rpm |
| Torque | 365 lb-ft/1600 rpm | 369 lb-ft/ 1600 rpm |
| Transmission | 8-speed automatic | 8-speed automatic |
| Highway range | 470 miles | 510 miles |
| Road holding | 300-ft-dia | 300-ft-dia |
| Brakes (F/R): | 13.7-in vented disc/13.6-in vented disc | 13.7-in vented disc/13.6-in vented disc |
| skid pad | 1.05 g | 1.02 g |
With this many similarities and differences between the two sports cars, you may find it hard making a choic3e. However, when it comes to duality or versatility, I would always suggest the Toyota Supra. The BMW Z4 is a great sports car that gives you more in terms of mileage, horsepower, etc.
#3: Chevy Corvette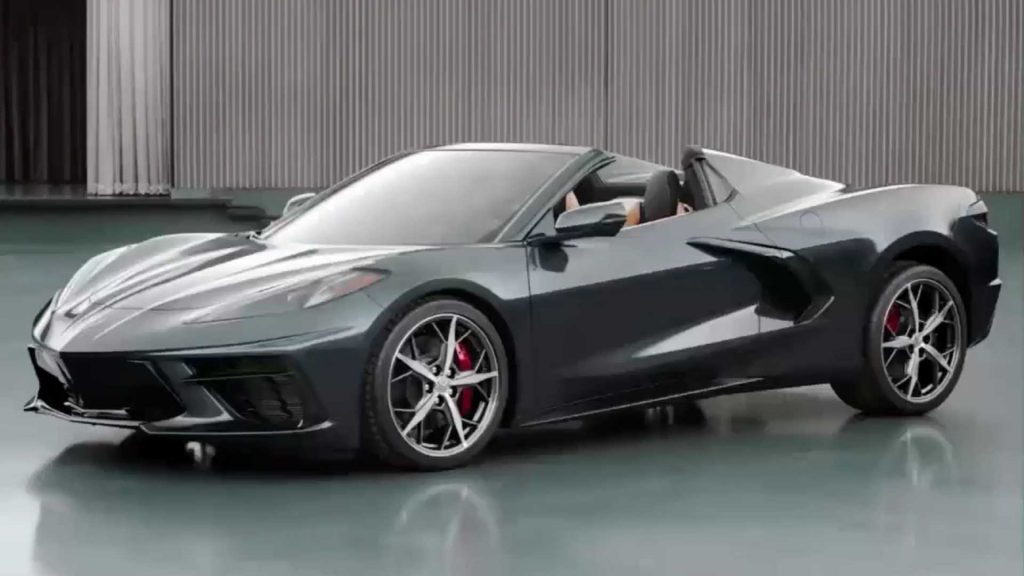 The Chevy Corvette, also known as the C8, is a new mid-engine sports car that offers its drivers perfection. Having won an award and earned a spot as the ten best sports car, the Chevy also boasts a strong engine power. The Chevy Corvette can be placed side-by-side with the Porsche, Ferrari, and McLaren's passenger cabin engines.
The Chevy is available as a convertible with a retractable hardcover, or you can choose it as a coupe with a detachable roof panel. It has a 6.2-liter engine V-8 that makes it up to a 490 horsepower engine.
Still not satisfied with the details, check out more of the specs below:
EPA Classification: Two Seater
Drivetrain: Rear Wheel Drive
Required Fuel: Gas V8
Displacement (liters/cubic inches): 6.2L/-TBD
Horsepower: 490/6450 RPM
Torque: 465/5150 RPM
The Chevy insides are designed with a mix of leather, imitation suede, and real metal. If you are looking for a luxurious sporting car, then this is just it. It gives you a removable roof that can be taken off whenever on a leisure ride or even while racing.
The Chevy Corvette also has some entertaining feature that would keep you company during your ride.
They include:
An 8-inch touch screen integrated with a Bluetooth audio streaming feature.
A 4G LTE mobile hotspot connectivity.
Android enabled auto capability.
A wireless Apple Car Play.
With these features, it becomes straightforward to respond to commands and go about serving you with ease.
#4: Porsche 718 Cayman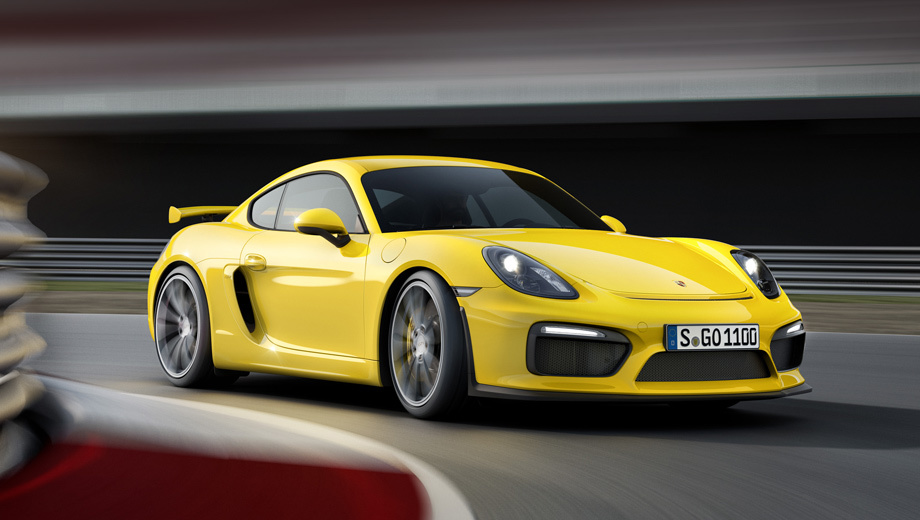 Next on the list of the best sporting cars is the Porsche 718 Cayman. This is an enthralling sporting machine that gives you an unquestionable level of feedback as a driver. This is not the favorite Porsche car on the market, but it is a superb sporting choice.
It has a professionally tuned chassis that is complemented with three different flat-four cylinder engines. You can get this ride with either a telepathic automatic transmission or you could have it with a trusty manual.
As a driver, you can easily personalize the Porsche 718 Cayman. It has a limitless amount of individual options and even keeps its reputation as a rider even when you are off the sporting track.
Here are some of the specifications as well:
Vehicle type: Rear-wheel drive.
Engine type: Turbocharged and inter-cooled DOHC.
Horse power: 365 hp/ 6500 rpm.
Torque: 309 lb-ft/1900rpm
Transmission: 6-speed manual.
Road holding: 300-ft
Skidpad: 1.05 g
#5: BMW M2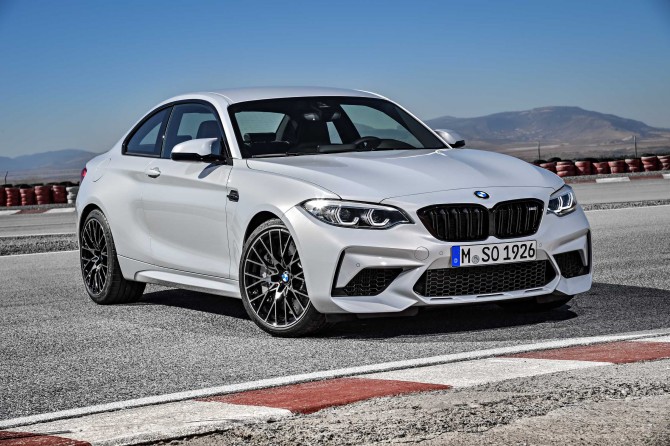 With the BMW M2, BMW outdid themselves to the very least when making sports cars. This sports car comes with an edge breaking turbocharged inline-six engine that is creamy soft to use. It has incredible handling and a stellar brake system.
The BMW M2 has a six-speed manual transmission, a 405 horsepower, and a seven-speed dual-clutch automatic control. But, the dual-clutch automatic control comes optionally.
Here is more on the specifications of the BMW M2:
Vehicle type: Rear-wheel drive.
Engine type: Twin Turbo Premium Unleaded I-6
Horsepower: 405/ 5230 rpm.
Torque: 406 lb-ft/2350 rpm
Transmission: 6-speed manual.
Conclusion
When choosing a sporting car, you would need to understand their unique features and make your decision. However, in this post, I have detailed the best cars you could use for sports racing. They have the capacity and mileage to travel long distances within a short time without burning out.
Written exclusively for our company by Sherise
Source – CoolMambo.com