If there's one spot in the world that has almost concrete ties to competitive running, that spot would easily be Athens, Greece due to its connection to the first Modern Olympic Games as well as its place in the story of the marathon's origin—details that will be explored in further detail in the "History" section of this post. Because of these connections though, it makes absolute sense that Athens is the spot of its own marathon, known as Athens Marathon: The Authentic, just like it makes perfect sense to have this particular marathon on your running to-do list for the future. If you're going to be a marathon runner, after all, why not run in a place with so many historic ties to athleticism—and the marathon, specifically?
If you've never heard of this marathon, be patient! The basics will be covered, as well as the history, to give you an overview of the race that should be on a runner's bucket list, especially considering you can check out the Acropolis and Parthenon in your spare time while you're already in Athens! For the culture and the fitness goal then, this is an opportunity to fully consider from numerous angles!
Interested? Keep reading for more specific details to see if it sounds like a good fit for you. If so, start planning your trip!

History
To begin with, let's go ahead and address the elephant in the room, and that elephant is that the Olympic Games themselves did not begin in Athens. Rather, the ancient variety of the games happened in Olympia, and they were held to celebrate Zeus ("History," n.d.). The date of the first of these games is uncertain, but there is evidence that they existed as far back as 776 B.C. The practice of those Olympics fell away at around 393 A.D. by the ruling of Emperor Theodosius, and when they returned in more modern times, it was at Athens. Today, the Olympics include the marathon ("History," n.d.).
Already, we have a reason to associate Athens with running since the Modern Olympics began in Athens, but there's a bigger reason as to why marathons and Athens are so linked. That reason falls in line with the origin story of the marathon itself. According to the tale, a Greek man ran the distance between Marathon and Athens on foot "to announce [the] Greek victory" ("Frequently Asked Questions about the Ancient Olympic Games," n.d.) over the Persians, and even though he reportedly died right after delivering the news of the success, the story has prompted runners to mimic the journey through marathons. With this in mind, if you're going to run a marathon anywhere, it makes sense try to run one in a city that's linked to the beginning of the idea.
Running an Athenian Marathon
Fortunately, if you want to embrace these fitness ties in such a historic way, you can do so by partaking in the Athens Marathon: The Authentic. This is an annual event that is scheduled to take place every November, and by running it, you can experience what is supposed to be the same general path that the Greek man who delivered his news and inspired the marathon ran so many centuries ago ("About Athens Authentic Marathon," n.d.) until your route ends at the Olympic Stadium. This is a multiple-day event, with the marathon actually happening on a Sunday, and runners can choose from a number of running options beyond the main marathon to suit their own desires. Smaller runs, for instance, are available for the event, and children have a running course scheduled for them as well. There's also a Power Walking event and a Special Olympics Race, extending the opportunity for even more people to partake in the experience through their own preferences and with their own abilities.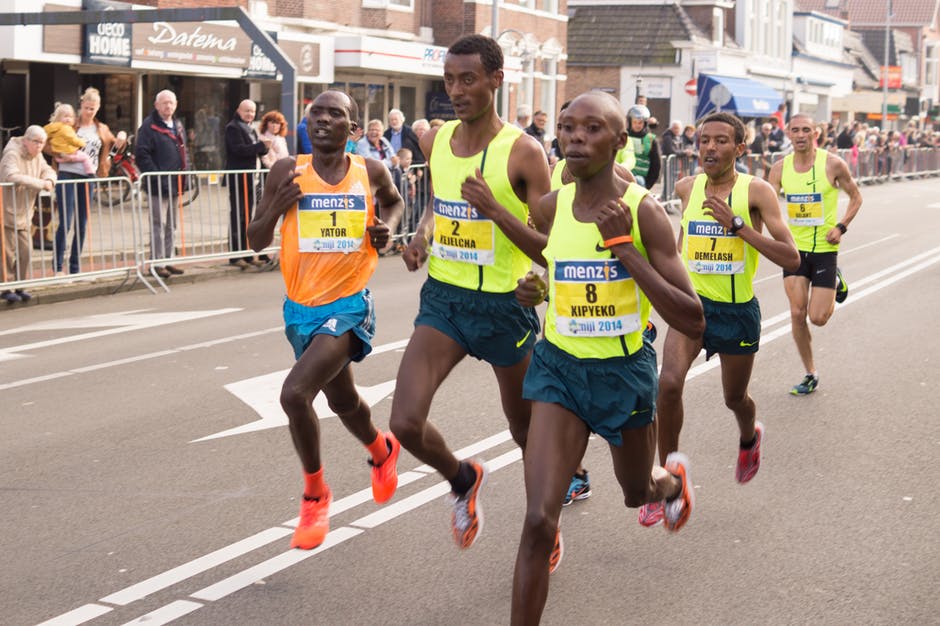 Do I Need to Register for a Race?
Yes, you will need to register, and there will be a fee that you have to pay in order to do so. That fee can be refunded if you decide that the event isn't right for you, but only if you cancel your plans before the cut-off date. For the 2017 event, that date was August 31, 2017, so it stands to reason that the 2018 date would be around the same time during the upcoming year.
Is There a Time Limit for My Run?
As unpleasant as the notion might seem, yes, you do have a time limit for whichever run you decide to be a part of. At the end of that time frame, which is no longer than eight hours for any noted race, you'll have two options: Either go to the finish line in a vehicle or run the remainder of the route on your own (and off the road) to finish the course. You can still keep running, essentially, but it's no longer a part of the event itself, and you are clearly no longer in the running for winning.
Oh, There's a Winner?!
Certainly, there's a winner, and medals are given for the top three runners of the main marathon! In addition to these awards, you can find last year's results on the Athens Marathon: The Authentic website, meaning even after the event has fully wrapped up, you can still be noted for such a successful finish.
Got Any Tips?
Absolutely ! Be sure to browse the website thoroughly since you can find very specific information about what to bring and what you'll need for the run. Neglecting to read up on these details can lead to missed opportunities—like having to sit out of the marathon itself. As an example, every runner has to have what's known as a bib number to participate, which is a detail you could easily overlook if you weren't aware that it was a necessity. On the flipside, dogs are not permitted to run in the marathon with participants, so this is another detail that could hinder your involvement with the race if you aren't aware of it. These deta il s are all available on the marathon's website, making it a great resource to prepare yourself for your running experience.
Remember as well that if you're traveling to Athens from another country that you'll need all of the right documentation and such to legally do so, which could include a visa depending on what country you're traveling from ("Visit Athens," n.d.). Since it would be terrible to prepare for this event only to be told you can't so much as enter the country, this is a detail worth looking into before you pack your suitcase for the trip! Brush up on everything you'll need to know for the race and your travels to assure a safe, enjoyable run that you can cherish for the rest of your life!
If I Don't Run, Can I Still Be a Part of the Event?
Providing you qualify for the position, you can apply to be a volunteer for the event for a different view of the marathon experience. There are varied areas in which to volunteer (you do get input about what area you'll work in), and they range from pre-race details of handing out bib numbers to post-race concepts like giving water to runners. If the circumstances are right then, yes, you can still be involved even if you can't (or don't) run the course!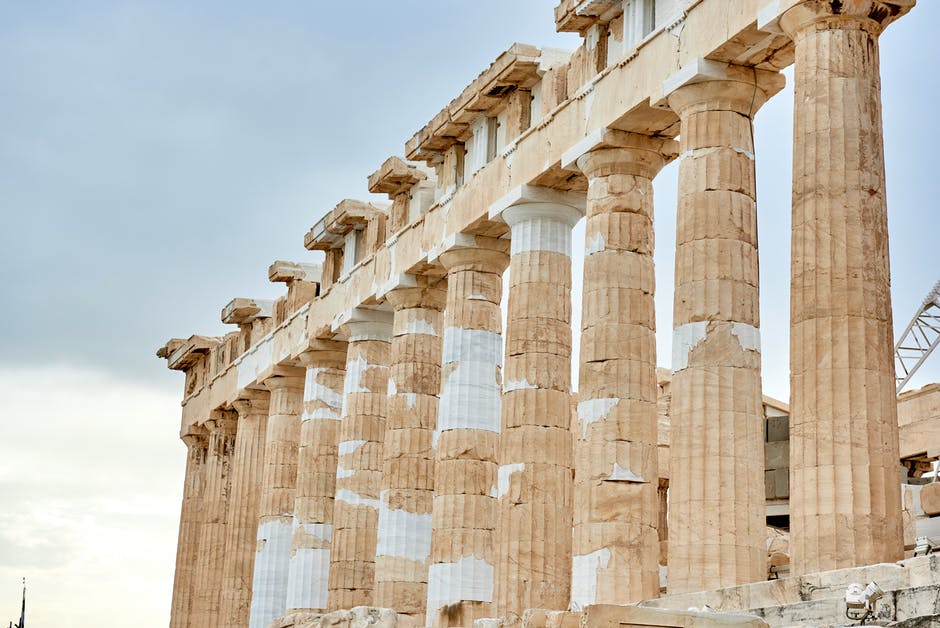 Overall
If this event is something that's within your reach as a runner or a fitness lover, you might want to consider giving it a chance. For a runner, this is a golden opportunity that embraces history and fitness alike, and even those who aren't runners can find reason to embrace the prospect through volunteer options. Remember though to do your research on the need-to-know concepts, and get that registration fee in before the deadline so you can lace up those running s hoes to shine in Athens!
References
About Athens Authentic Marathon. (n.d.) World's Marathons . Retrieved from https://worldsmarathons.com/marathon/athens-classic-marathon
Athens Marathon: The Authentic. (n.d.). retrieved from http://www.athensauthenticmarathon.gr/site/index.php/en/
Frequently Asked Questions about the Ancient Olympic Games. (n.d.). Tufts University . Retrieved from http://www.perseus.tufts.edu/Olympics/faq10.html
History. (n.d.). Olympic . Retrieved from https://www.olympic.org/ancient-olympic-games/history
This Day in History. (n.d.). History . Retrieved from http://www.history.com/this-day-in-history/first-modern-olympics-is-held
Visit Athens. (n.d.) Athens Marathon: The Authentic . Retrieved from http://www.athensauthenticmarathon.gr/site/index.p…