It's no secret that Hollywood re-hashes old ideas and concepts all of the time. Most people are familiar with books being turned into movies, movies turned into video games and cartoons based on those video games, it's the circle that cannot be unbroken. However, every now and then a movie will have great success and the powers at be decides a television show is the next logical step. This does not always work as we have seen with such shows as Bill and Ted, Uncle Buck or Weird Science, Jennifer Anniston couldn't even save the flop that was Ferris Bueller. Luckily for us, sometimes the television show really works out and we are lucky enough to partake in the continued success that is television. Here are six times that we feel the leap from the big screen to the silver screen was a success.
Westworld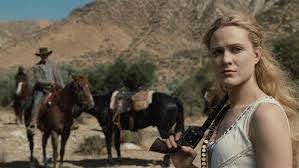 In 1973 writer Michael Crichton turned his successful novel, Westworld, into a major motion film. The film came out to limited success and unfortunately due to the fact that the story of a robot malfunctioning in a futuristic theme park was still a little out of reach. Fast forward to the year 2016 (8 years after Crichton's death) and HBO takes the reigns with its huge hit television show of the same name. Now that we are living in. time when out of control robots and self-driving cars are a reality, the show Westworld has gripped the real world with its compelling story line and out of this world effects. Now with 3 successful seasons., HBO has cleared the show for a 4th season to be released in 2021.
Fargo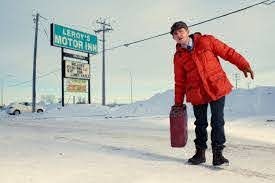 The Coen brothers are no strangers to successful movies. Their success dates back to 1987 with the classic Raising Arizona and continued with hits such as Fargo, The Big Lebowski, O Brother, Where Art Thou, No Country for Old Men and True Grit, just to name a few. With this long list of hits, it is no wonder why FX picked up the television series Fargo in 2014. The main attraction to the film Fargo was the interwoven story lines and edge of your seat action, not to mention the top notch acting the movie has, which is a key component in all Coen brothers' films. The television show does not let us down with each season telling its own stand-alone story that pushes and pulls in every episode. Again, we see top notch acting from Billy Bob Thorton, Martin Freeman, Allison Tolman, Colin Hanks, Kristen Dunst, Ewan McGregor and Chris Rock. The show has been a huge success so far and I am looking forward to the next few seasons as well.
M*A*S*H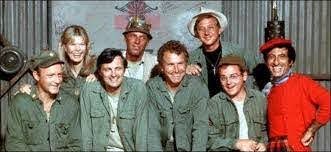 Growing up one of my favorite things to do was watch television with my dad. He worked a lot, so we didn't have a lot of time together, but one thing he never missed was an episode of M*A*S*H. Finding a way to connect drama, comedy and the heart-breaking realty of war is no easy task, but Richard Hooker pulled it off in his novel of the same name. The book was such a hit that in 1970 they produced a movie base off of it with stars like, Donald Sutherland, Elliott Gould, Robert Duvall and Sally Kellerman. The film would go on to win 14 Oscars and 24 nominations including best writing. With so much success it was inevitable that a television series would be made and that's exactly what happened in 1972. The show would go on for 11 seasons consisting of 251 episodes and win 8 Golden Globes.
What We Do in the Shadows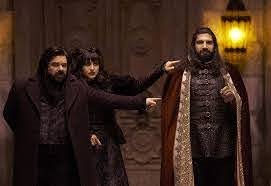 Taika Waititi has really risen to the top of Hollywood writers and directors over the last few years with his hits Thor: Ragnarök and Jojo Rabbit, but back in 2014 he put together a project that holds a meta critic score of 76 and is widely regarded as one of the funniest vampire movies of all time. This is great news for all of us because due to its success, a television show on FX was produced and it has continued to wow critics and television lovers alike. This is a mockumentary style show (think of the office) that follows the everyday (night) life of a house full of vampires. The absurdity of an ancient being living in modern times is hilarious to witness and I for one cannot get enough of this show.
Buffy the Vampire Slayer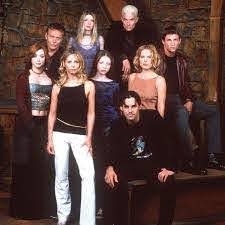 Another MCU heavy hitter, Joss Whedon, is no stranger to hit movies or television shows. Getting his start on the show Roseanne, it wasn't long before Joss wanted to see characters of his own on the screen. Buffy the Vampire Slayer was released in 1992. Packing the cast with hard hitters like Donald Sutherland, Paul Reubens, Hilary Swank, Kristy Swanson and Luke Perry, one would think this teenage spin on a vampire hunter would have taken off. Unfortunately, the studio took so many liberties with the film that it was nothing like Whedon's vision, in fact Joss was so frustrated by this he stormed off set one day and never returned. Due to this frustration, we were given a more appropriate story of Buffy that fit the vision Joss had for the film in the television show of the same name in 1997. Spanning 7 seasons, 145 episodes and a successful spin-off series, Buffy is a cult classic to this day.
Stargate SG-1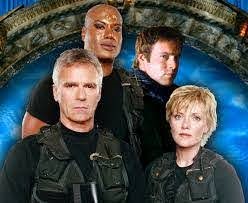 Stargate is on so many top ten sci-fi lists that anyone who knows anything about the genre has seen this movie multiple times. Stars, Kurt Russell and James Spader only solidify the reasons why this is such a great movie. Stargate was released in 1994 and it would only be three short years before the franchise made the leap to the silver screen. Science Fiction has always been a favorite of television, but not many in the genre has spawned so many spin-offs. Stargate SG-1was the first and most successful of these shows. Spanning over 10 seasons with appearances of stars such as Michael Rooker, Katharine Isabelle, James Earl Jones, Ernie Hudson, Dom DeLuise, Fred Willard and even Beau Bridges it is no wonder why this show was such a success!
Written exclusively for our company by Jacob Ruble
Source – CoolMambo.com