2020 has really thrown us some curve balls and the movie industry has suffered greatly this year. Productions put on hold, crew members being laid off and of course, films getting postponed. With movie theaters all over country shut down, there was not much point in the industry even pushing the timelines. It has been a very dark time for many reasons and the film industry is only a small part of that. However, as film lovers, it is hard to not feel a little empty inside when looking at release dates of upcoming films and seeing how empty this year has been. Having said that, there are still some movies in production currently that has us all excited and we wanted to share our top 5 with you now.
DUNE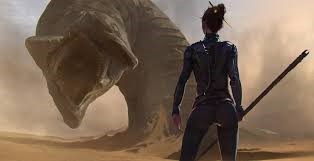 In 1965 Frank Herbert wrote one of the most important pieces of science fiction fantasy the world has ever known. Highly regarded as a "must-read" among every sci-fi reader worth their weight in salt, Dune takes place in the distant future and centers around noble houses who control different parts of their sector. It mostly follows a young man whose family takes stewardship of a planet where they harvest "spice". Admittingly, this book is not a quick and easy read. There are political plots strung throughout the story that make it a very deep and meaningful book. There have been a few attempts to turn this work of art into films or mini-series however nothing has really inspired viewers the way the book did. In 2021 we hope that the Denis Villeneuve (Prisoners, Sicario, Blade Runner 2049) film will bring it all together and deliver the movie we all desire.
The Quiet Place Part II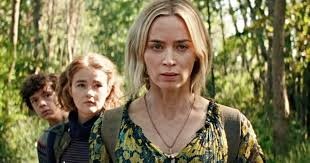 In 2018 John Krasinski blew audiences away with his horror movie "A Quiet Place". When the sequel was announced (set to release in 2021 in the USA) fans everywhere rejoiced. This sequel will pick up directly after the events in the first film and has Emily Blunt, Millicent Simmonds and Noah Jupe reprising their roles from the first film. Quoted directly from Paramount Pictures "Following the deadly events at home, the Abbott family must now face the terrors of the outside world as they continue their fight for survival in silence. Forced to venture into the unknown, they quickly realize that the creatures that hunt by sound are not the only threats that lurk beyond the sand path". Most audiences were pleasantly surprised by the thrilling story and performance that Krasinski brought to theaters in 2018, but I have a feeling no one will be surprised when this is one of the best horror movies of the year.
Candyman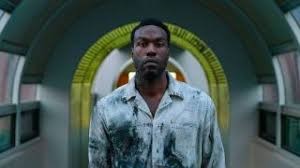 Keeping pace with the horror genre we move on to Candyman. So far, most people will agree that Jordan Peele is on a hot streak with his films, one only has to watch US or Get Out to confirm. The 2021 release of Candyman we hope continues this trend. Candyman is a slasher film and is a direct sequel to the 1992 film Candyman (it won't get confusing). This film is at its core a ghost story set in Chicago but, with a slight twist. Saying a name five times in a mirror, a hook for a hand and stunning art, this film promises to give fans what the desire. The story of Candyman is based on the short story "The Forbidden" written by Clive Barker (Hellraiser).
The French Dispatch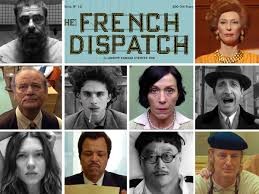 Wes Anderson has a certain style that one either falls instantly in love with, or has a hard time adjusting to. One thing that Anderson has always been good at is stacking his cast with heavy hitters. The French Connection is no different with an ensemble that consists of Bill Murray, Benicio del Toro, Owen Wilson, Tilda Swinton, Frances McDormand and Adrien Brody. The film is a comedy drama that has been described as "a love letter to journalists set at an outpost of an American newspaper in a fictional 20th-century French city". With this cast playing out an Anderson story, we are all in!
Ghostbusters: Afterlife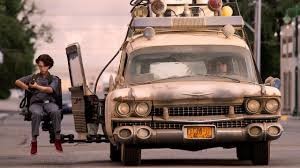 Growing up in 80s and 90s, Ghostbusters has been a franchise near and dear to our hearts. I consumed everything I could that was Ghostbusters from the cartoon "The Real Ghostbusters" to the 2016 film, heck I even drank Ecto coolers and loved it all! When the film "Ghostbusters: Afterlife" was announced I was already on board and excited but when I learned not only that Paul Rudd and Finn Wolfhard was set to star in the film but that son of Ivan Reitman, Jason Reitman, was going to direct, I was on cloud nine.
Written exclusively for our company by Jacob Ruble
Source – CoolMambo.com