One of the best things you can do in an effort to build that perfect future is to give yourself a strong foundation of education. While some jobs aren't going to require an advanced degree, others just won't come your way unless you've clocked the credit.
It's normal to want a great future for yourself, but the truth of the matter is that building that great future can come with a lot of work—and even a hefty amount of planning. So many details about your life and the decisions you make can sway your chances at success, and those elements can be as large as where you live to as small as what you wear to a job interview. You're probably not going to land a job as a big-time movie director in a small, rural town of 250 people, and you might not get that CEO position if you show up in sweatpants and a t-shirt! See? Planning is a big deal!
One of the best things you can do in an effort to build that perfect future is to give yourself a strong foundation of education. While some jobs aren't going to require an advanced degree, others just won't come your way unless you've clocked the credit hours to qualify. For those options, taking courses can help shape your life into what you have imagined.
But let's say you're already working, paying rent, raising kids… Maybe you don't have the freedom to commit to going to a college campus for a full-time course load, even though you really want an advanced degree—like a master's. No worries! There are plenty of online graduate programs that you can dive into to allow you the flexibility to work, go to school, and tend to your family.
But what if you never took the GRE?
While not taking this exam will prevent you from enrolling in some programs, rest assured that there are plenty of schools that admit online graduate students who have no GRE score to offer. The key is knowing where to look, so keep reading to find some fantastic options!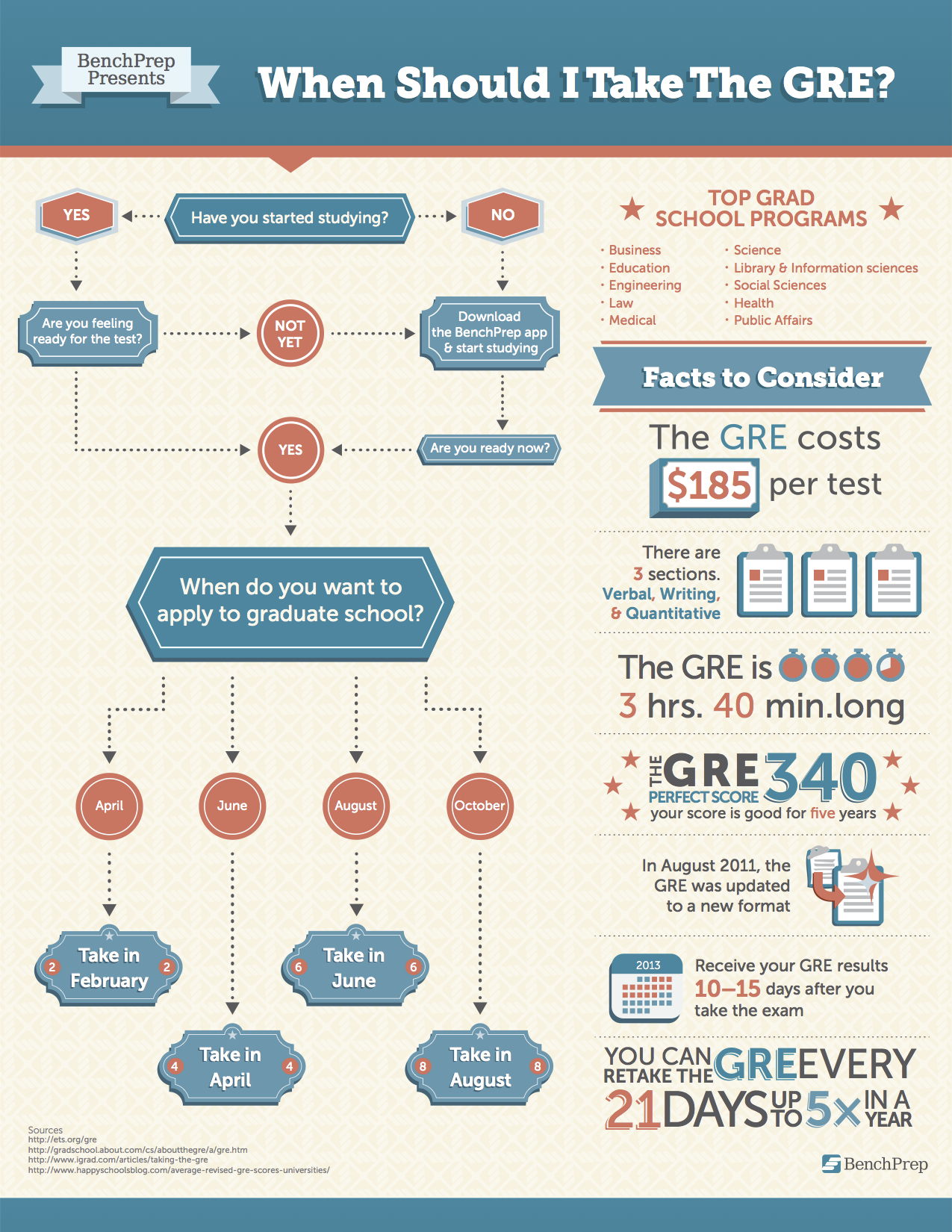 Southern New Hampshire University
You've probably seen their commercial, and perhaps it was enough to get you thinking about looking into applying. As an SNHU graduate, let me tell you the school is worth exploring! While you can take courses online, there is an actual campus where students can study in Manchester, New Hampshire, which could give you some comfort in knowing that a degree earned from this school is not a degree from a strictly online university.
In regard to what kinds of programs they offer online, the options are widespread and extend over 30 different fields—some of those fields having multiple concentration options. For instance, the field of English and Creative Writing (my degree choice) comes with Fiction, Nonfiction, Poetry, and Screenwriting options, whereas Business Administration has almost 30 focus areas on its own. Other fields available online include Accounting, Communication, Criminal Justice, Curriculum & Instruction, Healthcare Administration, Nursing, Psychology, and Sport Management, among others.
All program requirements can be tended to online, and the courses you'll take can help you explore your field in a thorough way, in my experience. Better still, you can work toward graduate certificates while you strive for your major. Noted certificates include Project Management, Social Media Marketing, Athletic Administration, Advanced Counterterrorism & Homeland Security, and Dyslexia & Language Based Learning Disabilities.
For a thorough education for multiple majors and certificates, all online with no GRE, look into SNHU!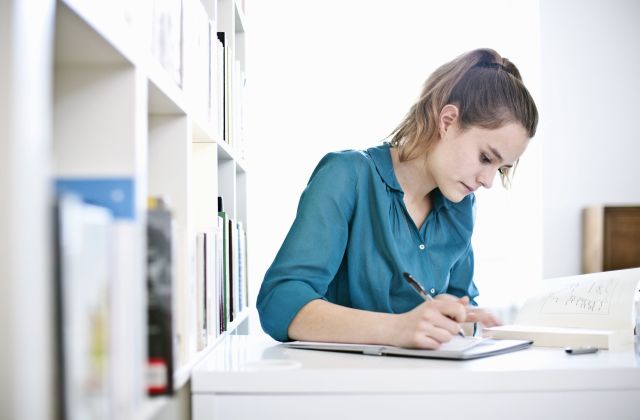 The American Public University System
This option comes with two separate branches to choose from—the American Public University or the American Military University—but both options offer a host of online graduate programs. Nearly forty master's programs are available through APU, and the topics are remarkably varied. Not only are more traditional options available, like Accounting and Humanities, but other less-obvious options are presented as well. For instance, interested candidates can look into master's degrees like Emergency and Disaster Management, Military Studies, Reverse Logistics Management, Space Studies, and Sports and Health Sciences.
These programs can come with different concentrations as well. As an example, graduate History students can choose to study American History, Ancient and Classical History, European History, or Global History.
In addition to the master's programs, there are also certificates that can be pursued at the same time, like American Revolution, Cybercrime, Digital Forensics, Strategic Leadership, Fish and Wildlife Management, and Civil War Studies. Additionally, doctorate degrees are available from this institution in Global Security and Strategic Analysis, meaning learners can tend to all of their coursework through the institution from an associate degree to a doctorate—with a certificate on the side.
One final perk of this institution is the cheap tuition—$350 per graduate credit hour. When compared to other standard tuition rates, this one is hard to pass up!
John Hopkins University
On occasion, admission requirements vary from program to program, meaning what might be true—as in, no GRE—for one program might not be the situation across the board. For those situations, it pays to look into the individual admission requirements for your program of interest. That being said, John Hopkins University does offer at least one online possibility that does not require a GRE to enter, and that's through the Whiting School of Engineering.
This school offers a number of options for students interested in the subject matter since so many topics are presented for potential study, like Applied Biomedical Engineering, Electrical and Computing Engineering, Financial Mathematics, Space Systems Engineering, and Cybersecurity. The only two programs under this Engineering umbrella that cannot be completed online are Materials in Science Engineering as well as Chemical and Biomolecular Engineering, so students are free to take advantage of this no-GRE detail from the comfort of their own homes.
Essentially, if you're looking to advance in an Engineering career, you might have just found a perfect choice, given the number of varied topics. They're vast—and convenient—so get to browsing them!
Simmons College
Another school that offers at least one program that does not require a GRE is Simmons College, specifically the Nursing program. While the school will accept GRE scores as evidence of why applicants should be admitted, should the student decide that the scores will boost their chances of admission, neither the GRE or GMAT is mandated.Better yet, this is another online prospect from a school with on-campus courses, so no evidence of having taken all of your coursework online should surface on your degree or transcript. This means you can work toward a Nursing degree in your home, in pajamas, and no future employer has to know!
Considering the variety of degrees and certificates offered to students through Simmons College's School of Nursing and Health Sciences, the prospect of diving into one in an online format should be intriguing to anyone interested in the field. One catch, however, is that only selected Nursing programs are available in an online format. These include the RN to MSN in a Family Nurse Practitioner program for students who do not currently have a bachelor's, the MSN in the same category for those with a bachelor's, and the advancement to DNP for those already with a master's.
While this is very focused on a certain subject matter, if you happen to be a student eager to advance in the nursing field, you can certainly look into this option for a flexible, online schedule with requirements that don't make you spend your time and money on taking the GRE!

Overall
Whether you're just starting your after-high-school education or attempting to build on a college degree you already earned, online options are available to allow you to tend to your day-to-day duties and focus on education when your time allows. For those without a recent GRE score to your name, that tiny detail does not negate your chances of earning an advanced degree in a number of fields. You can still explore great options—from military concepts to science topics to fiction examination—and you can do so while balancing your budget and your time. Don't think your busy schedule and lack of GRE score has to hold you back! You can still succeed—and the four schools listed are great places to start looking for the right path to that success!