Now that 2020 is over we can hopefully take a deep breath and push all the negative thoughts about last year away. One great thing about 2020 was some of the games released like Animal Crossing: New Horizons, The Last of Us Part II, DOOM Eternal, Ghost of Tsushima, Assassins Creed Valhalla…do I need to go on? With all of the bad of last year, we can see there was certainly some good. With that in mind, we are looking ahead at this new year with excitement for some of the already announced titles that will be released. Here are 10 of our favorite announcements of games to be released, in 2021.
*Disclaimer: Some of these games may have been previously released on older systems however, the excitement of the new release is very real, and we decided to bend the rules a bit. It's our list, our rules.
Super Mario 3D World + Bowsers Fury (Switch)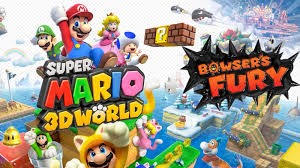 I think it is safe to say that not all ports are created equal. Nintendo is kind of known as the company to continue pumping out the same game across many consoles in order to maximize their revenue, and we just keep buying them. When it was announced that Super Mario 3D World would be released in 2021, I had a feeling it would just be the same game and I was okay with that honestly. Then they showed the Bowsers Fury game mode that promises to have at least one new world (maybe more) that was not in the original game! That's a whole new side of Nintendo that I think fans everywhere are ready to embrace. Keep giving us the old games we love, and maybe add a little flair to each one. Well done Nintendo, I will be first in line to scoop this game up!
Ghosts 'n Goblins: Resurrection (Switch)-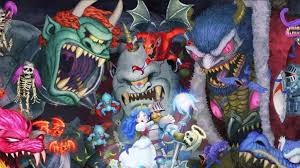 Ghosts 'n Goblins on the Nintendo Entertainment System (NES) was one of the games that I loved to be punished by. I feel like the NES had some of the hardest games that I would just keep going back to, even when I couldn't get past the first level. Ghosts 'n Goblins is certainly on that list of brutal games that I loved. This new game coming in 2021 is said to be a reboot promising to pay "homage to Ghosts 'n Goblins and Ghouls 'n Ghosts". Capcom is said to have brought back the main character Arthur in this 2d side scrolling game and from what I hear, Arthur will not have it any easier than he did in the original game! BRING ON THE RAGE!
Harvest Moon: One World (Switch)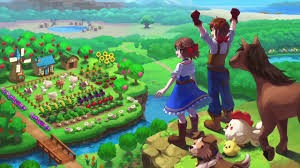 Changing gears, from a super difficult franchise, to a relaxing franchise, Harvest Moon: One World is set to release in March of 2021. Not much has been said about the game as of yet but we are promised to explore an "entire world" in this game so it is possible that this Harvest Moon may be the biggest one we have received so far. I know that I am ready to get back in that soil, do a little fishing and complete some amazing challenges.
Outriders (PS5, Xbox Series X/S, PS4, Xbox One, Stadia, PC)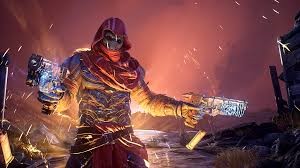 Outriders is a third person shooter set in a science fiction universe where humans have fled earth. It is being developed from the same people who brought us bullet storm and looks to be a promising 1-3 player co-op game. The release date has been pushed back a few times and the game itself has been in development for over four years now, but I have to say that I like what I have seen so far in gameplay. It has been a while since a third person co-op shooter has really pulled me into its universe, but I think Outriders may do just that.
Halo Infinite (Xbox Series X/S, Xbox One, PC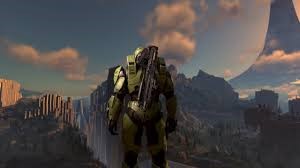 Now let's talk about a first-person shooter that has already done a fantastic job of pulling us into its universe! Halo has been a staple in the first-person shooter franchise for almost 20 years now, and its new addition to the family looks to be a promising one. Halo Infinite is set to release sometime in the third quarter of 2021 and promises to bring all the things we know and love from the Halo franchise. I will be honest and say that I took a Halo break for a few years, but I am excited to get back into these games.
Lord of the Rings: Gollum (PS5, Xbox Series X/S, PS4, Xbox One, Switch, PC)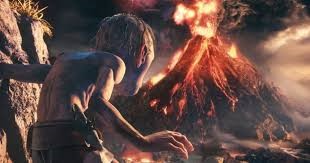 Lord of the Rings games have been around for a long time, with both great and busted entries into the genre it is hard to stay optimistic when a licensed franchise game is released. The Shadow series (all though not technically Lord of the Rings games) really showcased what kind of great gameplay can be achieved in the Tolkien world so having the ability to play as Gollum could be a brand-new experience that we didn't even know we wanted. This game will focus more on narrative instead of straight action, all though we are promised a fair bit of action as well. The game will take place between Gollum (or Smeagol) finding the ring and the start of the Lord of the Rings story arc. I am extremely interested in seeing how this game turns out.
Evil Dead: The Game (PS5, Xbox Series X/S, PS4, Xbox One, Switch, PC)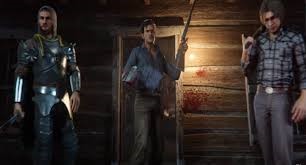 Speaking of licensed games, Evil Dead: The Game looks like it will be…well…groovy. This game is said to be bother co-op and PvP with the return of the legendary Bruce Campbell as Ash! I will just say here, if they did not bring Campbell back as Ash, I would have passed on this game without a second thought. It seems that players will join up with three other people to seal the breach between worlds and take out as many deadites as possible. I am a sucker for the Evil Dead franchise so when this game was announced, I was hooked!
God of War: Ragnarök (PS5)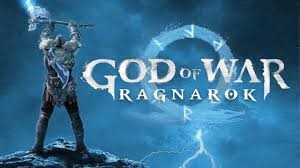 Not much has been said about the newest entry in the God of War series so far. What we do know however is that Santa Monic Studios announced that the game will be released on the Ps5 and will be a direct sequel to the 2018 reboot. I have been into the God of War games since its first release on the Ps2 in 2005 so I know I will be picking this game up day one.
Hogwarts Legacy (PS5, Xbox Series X/S, PS4, Xbox One, PC)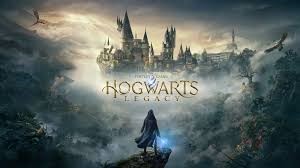 And the licensed franchise games just keep coming in 2021! Who doesn't love the wizarding world of Harry Potter? All though Harry Potter is said to NOT be in this game, we are promised an open world RPG experience where we will create and play as our own wizard! I have always wanted to receive my letter by owl, I guess this will be as close as I can get. The game does not have a release date as of now but is set to come out 2021.
Resident Evil Village (PS5, Xbox Series X/S, PC)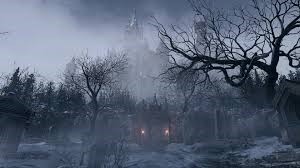 And rounding out our list of most anticipated games coming in 2021, is Resident Evil Village. The eighth entry into the RE franchise is going to be released sometime in 2021 and is said to feature more exploration than anticipated previously. RE has always been a go to game for jump scares and creepy scenery, but Village looks to be one of the creepiest settings we have seen in a RE game thus far. I am thrilled to be chilled by this game!
Written exclusively for our company by Jacob Ruble
Source – CoolMambo.com